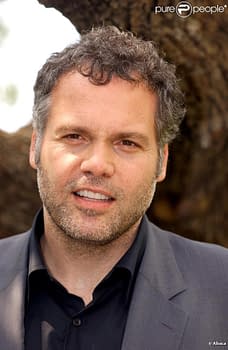 Vincent D'Onoforio has joined the cast of Jurassic World and will be playing the film's villain, according to Deadline. T-Rex or raptor?
The new film will be directed by Colin Trevorrow starting in April and will star Chris Pratt, Bryce Dallas Howard, kid actors Nick Robinson and Ty Simpkins and, according to Backstage.com, Omar Sy.
Indian actor Irrfan Khan has also joined the cast, which means the probability that one of the characters will be named Richard Parker just increased 200%.
Furthermore, casting is still underway for a plethora of other parts. Fansite Jurassic World got the details on open casting calls for background actors – families with children and military types sought – as well as a couple of specific characters. One is a hotel concierge, generic enough, but the other is: a "greying Japanese badass by the name of Katashi Hamada," which I assume means Ken Watanabe already turned it down.
Jurassic World comes out on June 12, 2015.
Enjoyed this article? Share it!