What Is Nina Toussaint-White To Doctor Who?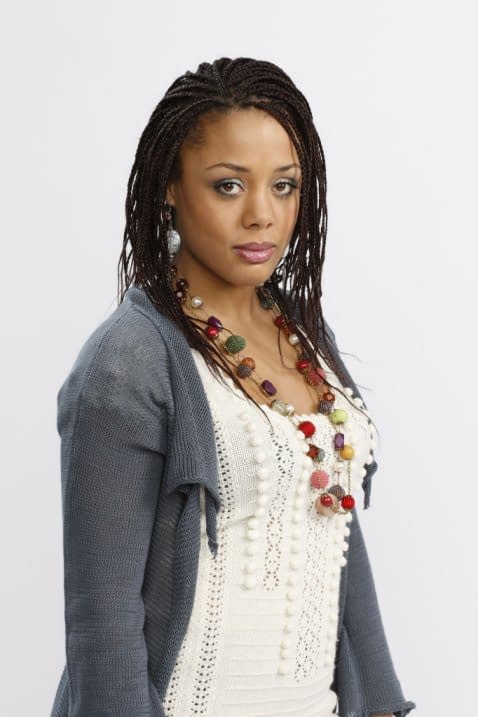 This is English actress Nina Toussaint-White. She appears in the upcoming run of Doctor Who, playing the character Mels.
She's best known for a run on British soap Eastenders a couple of years ago and has worked in theatre since. But she will appear in the upcoming episode, Let's Kill Hitler.
A name similar to a previous companion (Mel) and a current baby companion (Melody)? Doctor Who only gets that clumsy with surnames such as Smith and Jones… first names are usually kept unique. And with other people credited playing younger versions of her in the same episode?
All I can say is this… keep a close eye on Nina Toussaint-White when she appears on Doctor Who at the end of the month. Her moment has been prepared for.