At 3pm today on Beaumont Street in Oxford, the people who brought you The DFC are having a party.
Ther DFC was a last ditch attempt at a new non-licensed original material weekly children's comic book in the UK, which featured work from the likes of Phillip Pullman, Tony Lee, Nick Abadzis, Dan Boultwood, Neill Cameron and many more.
And at this party, they are making an announcement.
They are due to publish original DFC content in grpahic novel form such as Baggage by the Etherington Brothers. Maybe it is connected with that?
It is expected that the announcement will involve the return of The DFC in one form or other. Possibly on an iPad say?
Let's wait and see… and watch those Twitter feeds…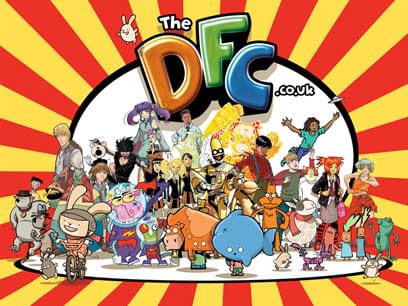 Enjoyed this article? Share it!