Today's the day that Ron Howard's Rush is in UK cinemas, bringing with it some of the glitz and glamour of seventies Formula One racing, and even some of its danger.
I sat down with three of the film's stars, Daniel Bruhl, Olivia Wilde and Alexandra Maria Lara, to talk about their roles, about playing real people on screen, and about what Ron Howard and Peter Morgan are best at.
Here, actor by actor, is some of what they told me. Olivia Wilde – Suzy Miller, James Hunt's wife
Ron really wanted Suzy to represent the glamour of the period. It's such an important part of the film that this was a time when sex was safe and driving was dangerous. Ron really wanted Suzy to represent those elements of the time period, the parts of the '70s we all love to emulate now. By having Gucci create the look for Suzy and really milking her glamour the idea was to have her represent that side of the time period and to show that she was just as much of a celebrity as James, if in a different way.
We wanted Suzy to be someone of substance, that she wasn't just this model fling of James'. She was someone that he fell madly in love with, and that it had a huge effect on him when she left him… it was very heart-breaking for him and the fact that she left him for [Richard] Burton became quite humiliating to him. And she was a smart woman, so we wanted to make sure that came across too.
Ron Howard is the most diplomatic director that I've worked with and just so good at delegating. He hires people he really respects so, for instance, his collaboration with Peter Morgan is so effective because Ron respects Peter entirely, and when Peter comes on set and has an idea, Ron is completely happy. He welcomes it. He doesn't bristle at losing some sort of authority or power on set. There's none of that with Ron – no ego.
He was also like this with Anthony Dodd Mantle, our amazing cinematographer. He had lots of ideas that Ron accepted and welcomed. I just was amazed by watching his calm demeanour and respect for everybody on set, and just how closely he watches and listens. I would look over his shoulder as he watched other actors working on the monitor, just to observe the way that he worked. He would always let people try it their way once or twice and then go in and give the most perfectly constructive note. So light-handed but kind of surgical.
In the fight scene where it all falls apart for James and Suzy, there was an opportunity for that to become very over the top and I think we did try it a few times, where it just became a screaming, rage-filled fit between the two of them. That's the scene I call the Who's Afraid of Virginia Woolf? scene where they're just gin soaked and angry. But Ron kept it tight, he kept it small and controlled. My favourite line is in that scene where he says: "Go on darling, I'm sure there's some eye shadow that needs your vapid mush to flog it." It's so heartbreaking and so sour. I'm sure I did a few takes of a really melodramatic response to that, but Ron just kept bringing it in.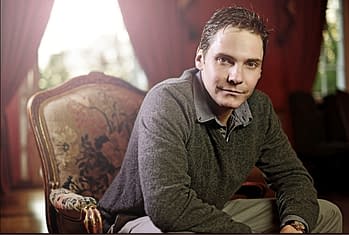 Daniel Bruhl – Niki Lauda, Formula 1 genius
I did an audition here in London with Ron, Peter and Andrew Eaton. We started off by talking about racing movies that I liked, so I told them that I always liked Grand Prix, Le Mans, and we also talked about movies that were… not so good. We talked about how it's difficult to make a good racing movie, especially about Formula One. I loved Senna, so I told them that was a reason why I'd become very interested in F1 again. And then I told them a bit about my background, as I grew up in Cologne, not that far from Kerpen and the Nürburgring. As a German, I'm generally close to cars. When I was young, I was never a Formula One fan particularly, but I did alway liked cars.
I felt confident because I realised that Ron liked me. I had half an hour with him that turned into an hour, and so I became a bit cocky. I hadn't prepared my Austrian accent, but I thought "They're Americans and English, they won't be able to tell the difference!" So I began to talk in a fake Austrian accent for Ron and Peter Morgan, all of a sudden replies, in polished Viennese, "This is a bullshit Austrian accent."
I hadn't known that Morgan lived there, and that he had been in touch with Niki Lauda directly, that they even know each other. But then I understood why the quality of the dialogue is so good. You could tell that he had done his homework and his research.
Morgan captured so well how Niki speaks, what he says and how he says it. That made it easy for me because the script itself was quite perfect in the first place.
Peter had made it clear to Niki that certain things were going to be dramatised and Niki understood that. He's a very clever guy, he understood the laws of making a fictional movie, and he was happy with the way he was portrayed.
Niki really is a fearless man and I wanted to get this across. I didn't want to play the part with a handbrake on, I just wanted to do it full on. And it wasn't easy because if we Germans speak with that Autrian accent, it can easily sound very funny. If you don't get it right, it sounds like a caricature, and then I'd never be able to go back to Austria. I so wanted to get the accent right because it adds that extra portion of irony, arrogance and cockiness. And also Niki's body language was important. Because he's still so present on TV, anybody interested in Formula 1 would know what he looks like, how he moves, how he talks.
I think we all saw Niki as same guy because we had the luxury of having him around and supporting us, visiting us. Ron and Peter gave me a lot of support – after one week of shooting, I asked Peter, "Will people have empathy with me if I go on portraying Niki like this?" and he said, "Trust me. There's a sense of humour about it."
The nice thing is that underneath the rivalry you have mutual respect. You can side more with James Hunt or Niki Lauda but this film makes sure you understand both of them. Alexandra Maria Lara – Marlene Knaus, Nikia Lauda's wife
My first conversation with Ron was a Skype conversation. I didn't really audition for the part. I was sitting in my living room. Obviously, I was quite nervous. But he's a wonderful, lovely, easy going, relaxed person, so he made me feel good straight away. I don't know if we spoke all that much about Marlene. He spoke quite a bit about the seventies, about the atmosphere, and he said that he wanted to give some warmth to this relationship between Niki Lauda and Marlene, to show a different side to Lauda through that relationship.
I think someone specifically recommended me… someone who is obviously more familiar with German film and cinema had said I could be right for Marlene. After that first conversation, he said: "Alright, I'll see you on-set" and I thought,"Did he really just say that?"
It's not the first time I've played a real-life character. I played Annik Honore in Control, for example, who is a very private person and she told our director on that film, Anton Corbijn, "I'm happy she's playing me but I don't necessarily want to come and talk to her." So, I was completely free to go with my instinct and my feeling, and then when she saw the film she then let Anton know she was very happy and that was a nice feeling. But at the end of the day, it's not about copying real life. Having said that, if the humour had been missing from Daniel's portrayal of Niki, that would have been a terrible thing. So, it's different mix of responsibilities for all of us.
I love the the differences between the portrayal of Marlene and Niki and James and Suzy. I love the two wedding moments when they have their big wedding and then Niki and Marlene are alone joking with one another. That's when she tells him what a poet he is, which is my kind of humour. I think that there's something very beautiful and very elegant in that modest moment. Something I really like. Of course, there were other scenes, times where I have the feeling that I'd probably have to speak my mind a little bit more than she does.
Though there's rather less Olivia Wilde and Alexandra Maria Lara in Rush than might have been ideal they do both leave their mark on the film. Daniel Bruhl, meanwhile, pretty much steals every scene he's in. Even if there was nothing else to like about this film – and there is, Peter Morgan's very good at this stuff – then Bruhl's turn as Niki Lauda would make it all worthwhile.
Thanks again to Olivia, Daniel and Alexandra for taking the time to talk with me.
Rush is on general release across the UK now.
Enjoyed this article? Share it!