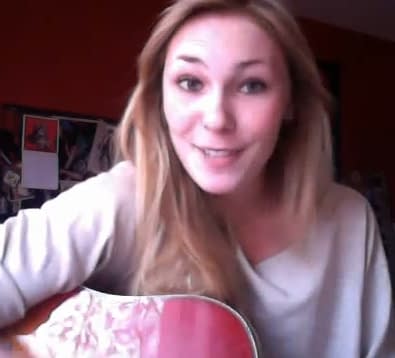 Frankly, I feel used. Cheapened even. This song by Madeline Mann in the attractions of Geek Love is basically treating all of us spectacle wearing male recluses as slices of Matsusaka. Well,I say, no more. We should make a stand, demand respect and tell such geek-chasers that no, we will not tolerate your strange fetishes anymore, we will not recite the Green Lantern oath in bed and, while you're at it, could you stop looking at our thick rimmed glasses and look us right in the moobs?
Oh bloody hell, go on then. I suppose she has a kinda Hello Saferide vibe going on and that's got to be good. Press play.
[youtube]http://www.youtube.com/watch?v=hGR_-yy2lHM[/youtube]
Enjoyed this article? Share it!