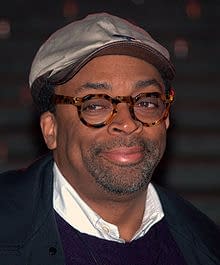 Please baby please baby baby baby please let this be true. I know a lot of you may have celebrated the news that the remake of Park Chan-Wook's Oldboy was dead in the water, and I know this because I was there celebrating with you, in a silly hat and a Hawaiian shirt because that's how I like to party, but it seems that the project may be back on track with Spike Lee hovering at the helm. According to Twitch, Lee is currently in talks with producers Doug Davison and Roy Lee to direct the American version of the classic revenge thriller.
It's an odd choice to be sure; Lee isn't exactly well known for his action movies, and the closest he's probably ever come to the genre was The 25th Hour, which in any case was more gritty drama than action thriller. That said, he didn't become one of the kings of the New York indie scene by sitting on his bum and picking his nose. I'm not saying I approve this remake because I don't, but if it's going to go ahead I'd rather have it handled by a director who learnt his trade on low-budget movies made outside of Hollywood, because that's exactly what the the original Oldboy was.
Of course, the script is still being penned by mediocre screenwriter Mark Protosevich (Poseidon, Thor), who will no doubt remove any lumpy bits of originality and character from the story and whisk it into a smooth, dumbed-down paste palatable for even the most toothless audience member.
Enjoyed this article? Share it!