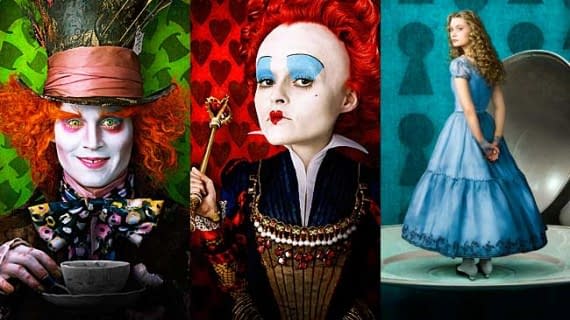 /Film UK is reporting that the biggest cinema chains in UK are threatening to boycott Tim Burton's Alice In Wonderland.
Despite this expected to be a large cinema draw, especially in the UK, with a large British cast, Odeon, Vue and Cineworld chains are planning to boycott the release if Disney continue to reduce the traditional cinematic window of exclusivity from 17 weeks to 12 weeks, before the DVD is released.
Brendon Connelly observes that Vue and Odeon have already removed Alice In Wonderland advertising from their cinemas, and prebooking for the movie has been removed, even though the release date is March 5th.
I may pop into a couple of cinemas tonight and ask about their plans… look for an update later.
UPDATE: Cinemas whose employees think they are getting Alice… but when they check their computers, they are not. Confusion, managers called, being told to come back tomorrow…
Relevance test: Tim Burton is a cartoonist.
Enjoyed this article? Share it!