Windows Is Next For Nacho Vigalondo, Not Mark Millar's Supercrooks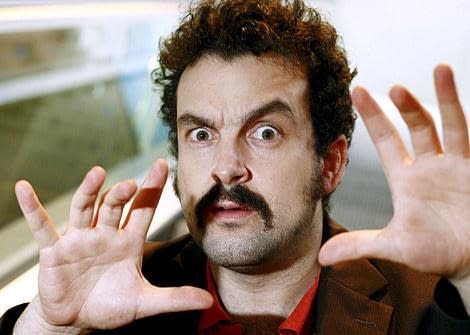 With the success of Oscar-nominated writer/director Nacho Vigalondo's 2007 sci-fi Timecrimes and a much-anticipated screening of his latest offering Extraterrestrial at Fantastic Fest next week, the guy's quite the hot talent.
His next thriller, Windows, has been talked about for over a year now but no concrete details had been announced. Until now, that is.
According to Screen Daily, Wild Bunch have just bought the international sales rights to Windows.
The script is reportedly finished at last and pre-production is to begin soon. The details we had last year were that the film would be shot in Spain in both English and Spanish, and that it would have a $6.5 million budget.
The story will revolve around the theme of watching and being watched through the power of the internet, and Vigalondo claims that it will be, "in a style similar to Alfred Hitchock's film Rear Window." Producing the film are respectable Spanish companies Antena 3 and Apaches Entertainment.
Oh sure, it all sounds promising, but wait until he announces a synopsis with the words "Chat Roulette" in it.
Brendon's note: Mark Millar has been working with Vigalondo on a screenplay for a big-screen version of Supercrooks but that, like so many other Mark Millar projects, appears to be on hold.