The penultimate-penultimate issue of Rick & Morty from Oni Press… three issues to go in 2020… here' a look and part three of The Rickoning and everything else from Oni Press coming in their January 2020 solicitations.
RICK & MORTY #58 CVR A ELLERBY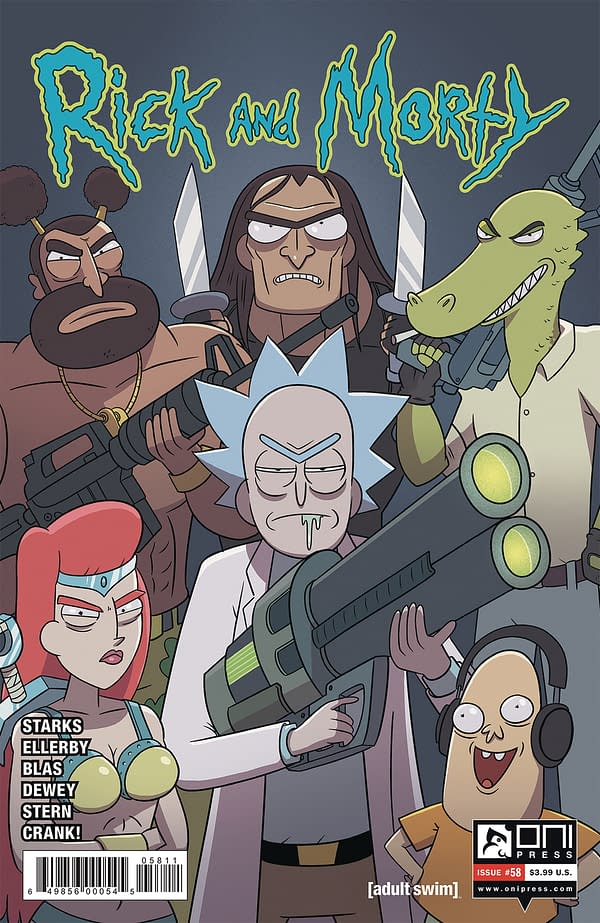 (W) Kyle Starks (A/CA) Marc Ellerby
Rick joins up with Jaguar and the Ball Fondlers to save Morty from the nefarious hands of Rick's nemesis. Part Three of the Five Part story: THE RICKONING!
In Shops: Jan 29, 2020
SRP: $3.99
RICK & MORTY #58 CVR B SPANO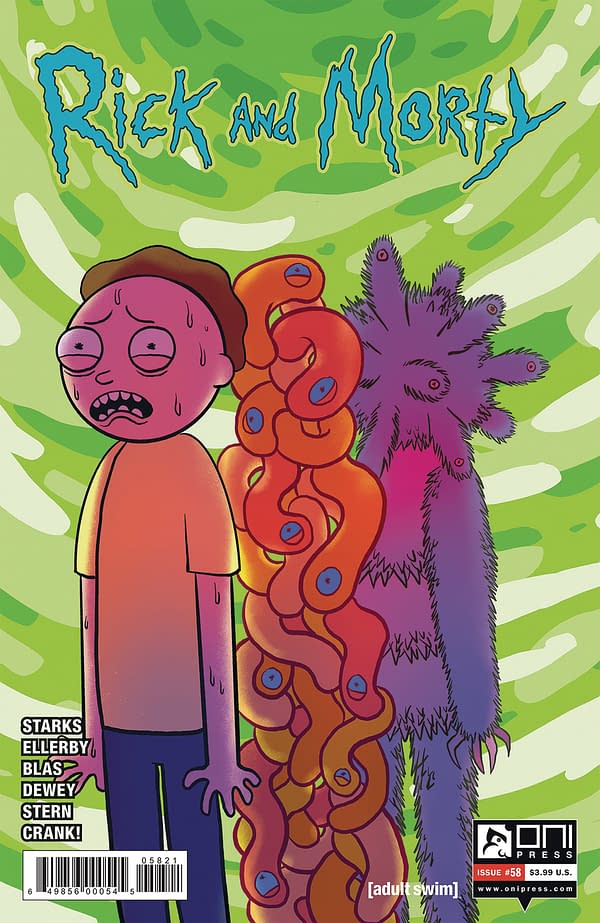 NOV191822
RICK AND MORTY VS D & D TP VOL 02 PAINSCAPE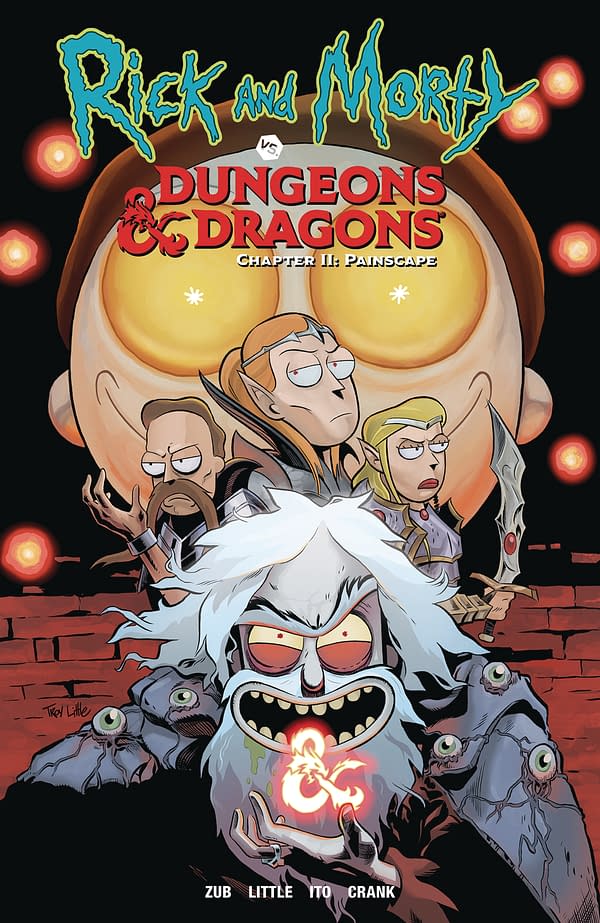 NOV191821
(W) Jim Zub (A) Troy Little
Once upon a gam, Rick and Morty and the Smith family went on magical D&D adventures…Now, magical D&D adventures are coming to Earth, and no one will survive the Painscape! The pop culture juggernaut and bestselling role-playing game team up once again in an all new companion story!
In Shops: Mar 04, 2020
SRP: $19.99
NOT DRUNK ENOUGH GN VOL 02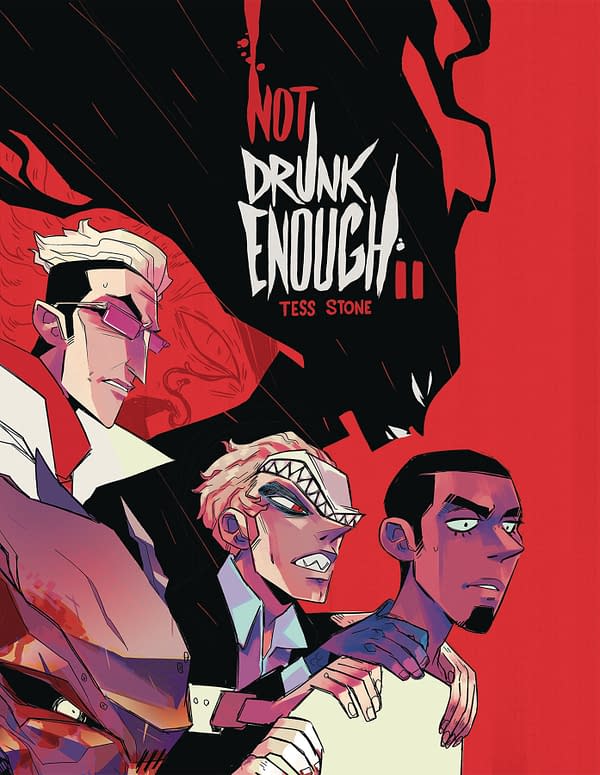 (W) Tess Stone (A) Tess Stone
Everyone's favorite monster-hunting repairman is back in the trope-smashing sequel to the Harvey Award-nominated horror comedy by Tess Stone! Logan is the unluckiest repairman who's ever been called to a seemingly-normal corporate laboratory in the middle of the night. After fighting off monsters, making new friends, and getting his own dose of body horror in the form of an eyeball growing inside his leg, it seems like the longest night of his life may finally be coming to an end when the authorities swoop in. But the nightmare isn't over yet for Logan, or for the others who made it out alive. Blame is placed on former CEO Clement Varker, a man-turned-monster, which makes Logan more than a little reluctant to show off his monstrous new souvenir. As detectives swarm, monsters rise, and alcohol pours, Logan will have to face the hard truth that nothing in his life will ever be the same again.
In Shops: Mar 18, 2020
SRP: $19.99
CATALYST PRIME SEVEN DAYS #4 (OF 7)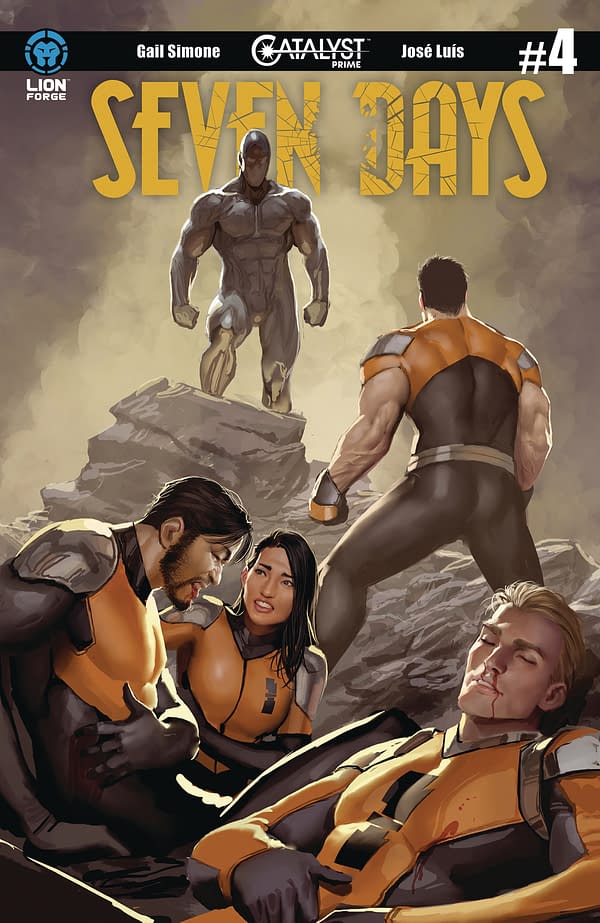 (W) Gail Simone (A) Jos? Luis (A/CA) Jonas Trindade
DAY FOUR: Camila's learned the terrible truth about Khrelan and his history with Earth, but even more terrible is the secret she's learned about herself. The Incidentals arrive on scene but things quickly go awry.
In Shops: Jan 15, 2020
SRP: $3.99
THE SUNKEN TOWER HC GN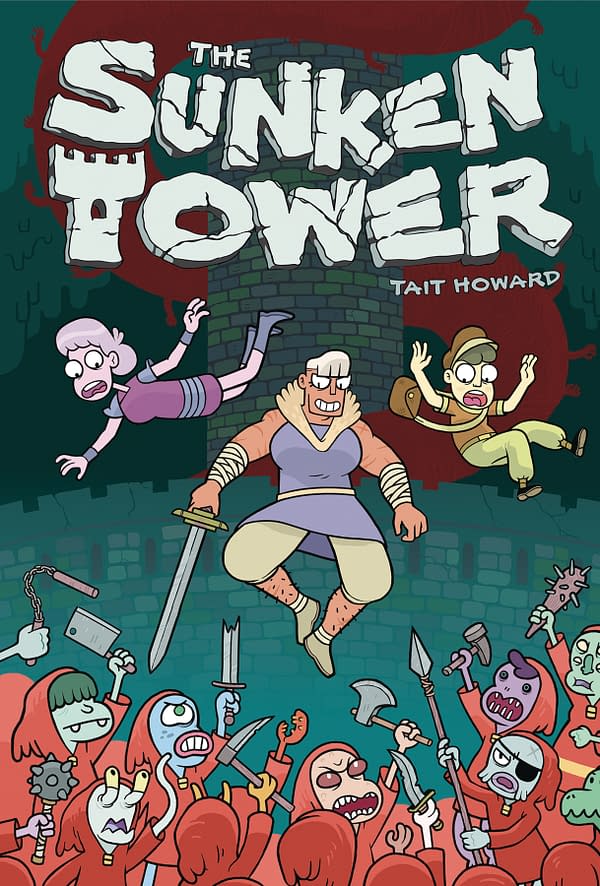 (W) Tait Howard (A) Tait Howard
Set deep underground in a sunken city, a young wizard and his two companions embark on a journey to escape the clutches of an evil cult. Dig is having a very bad day. His bag is broken, he can't catch a break at the local market, and just when things are looking up, he's kidnapped by a couple of Blood Cultists and taken to the underground city that serves as their base, where he'll make a tasty human sacrifice for an unspeakably horrible monster. Thrown into a dungeon, he's left to feel sorry for himself. But his new cellmates, Iana and Crina, are ecstatic about Dig's appearance. He's a wizard, which means he knows magic, which means he can help get them all out of this terrible sunken city for good! If Iana can get her hands on a sword, and Crina can remember the way to the giant tower that leads to the surface, then everything will go smoothly. That is, until the Blood Cultists catch up with them, and Dig's magical abilities are put to the ultimate test. Because Dig's been keeping a secret. And if it's found out… he may never see the surface again.
In Shops: Mar 11, 2020
SRP: $17.99
PRINCESS PRINCESS EVER AFTER SC GN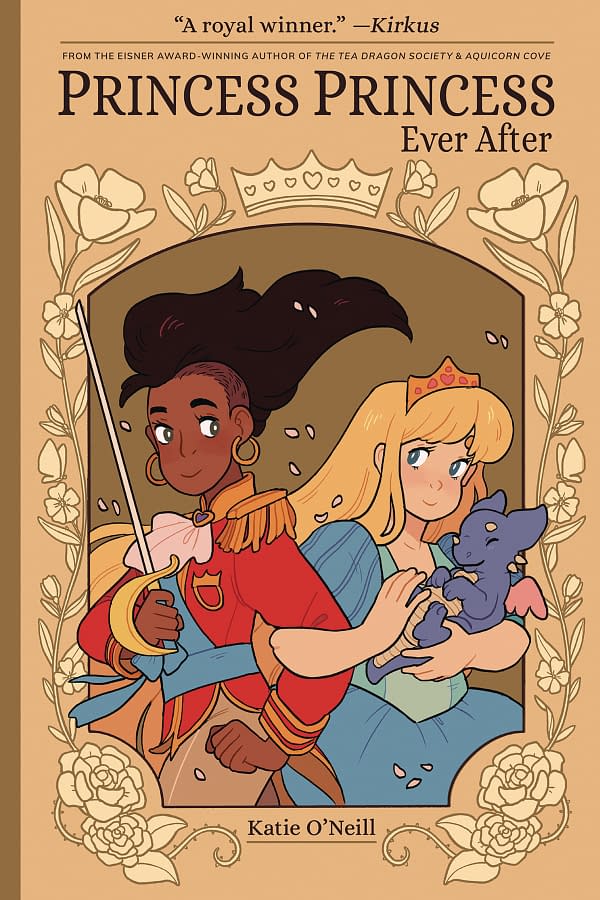 (W) Katie O'Neill (A) Katie O'Neill
When the heroic princess Amira rescues the kind-hearted princess Sadie from her tower prison, neither expects to find a true friend in the bargain. Yet as they adventure across the kingdom, they discover that they bring out the very best in the other person. They'll need to join forces and use all the know-how, kindness, and bravery they have in order to defeat their greatest foe yet: a jealous sorceress, who wants to get rid of Sadie once and for all. Join Sadie and Amira, two very different princesses with very different strengths, on their journey to figure out what "happily ever after" really means-and how they can find it with each other.
In Shops: Mar 04, 2020
SRP: $9.99
LOLA A GHOST STORY SC GN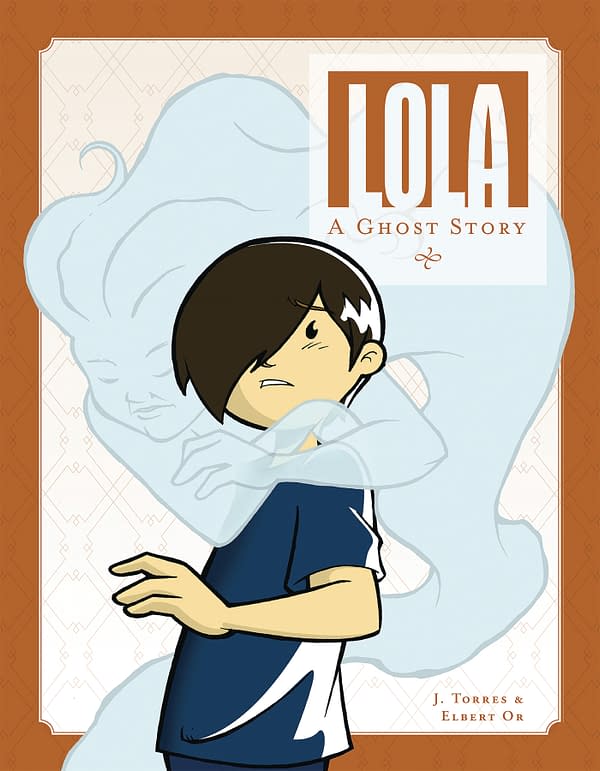 (W) J. Torres (A) Elbert Or
J. Torres and Elbert Or celebrate 10 years of Lola: A Ghost Story, the critically-acclaimed graphic novel that explores family, grief and Filipino folklore in an all-new edition that includes a revised ending and updated illustrations. Jesse didn't really know his Lola (the Tagalog word for grandmother), but he remembers that she tried to drown him as a baby. Strange stories surround Lola: she had visions, she fought off monsters straight out of Filipino folklore, and, according to some, she may have even seen ghosts. Now Jesse is struggling with the same visions Lola had, but Lola's not around anymore, and the rest of his family are too tied up in their own personal demons to help. Personal demons that Lola might have helped with, if she were still alive. As Jesse explores his new abilities, he realizes that he might be the one who needs to step into that role-and that helping others might just help him, too.
In Shops: Mar 25, 2020
SRP: $14.99
Enjoyed this article? Share it!