SPOILERS, obviously…
Boom! Studios has a new original series coming out tomorrow. They saw a nice bit of success and buzz last year with series like Polarity, Day Men, Hit and Six-Gun Gorilla and this year is off to a solid start with some well-reviewed book like Curse, Hacktivist, and Evil Empire. But there's some extra excitement about the new #1 coming out tomorrow, particularly from Matt Fraction and Ed Brubaker.
Having read Dead Letters #1, I now know why. Not only is it a pretty first issue of a crime comic, but it has one hell of a twist ending. Because Dead Letters is "Parker in Purgatory". And you can read the last two pages of issue #1 for yourself, courtesy of Bleeding Cool, to find that out for yourself. Read the rest to see what you think, and see you for issue two.
Just no one tell Dan Slott, okay?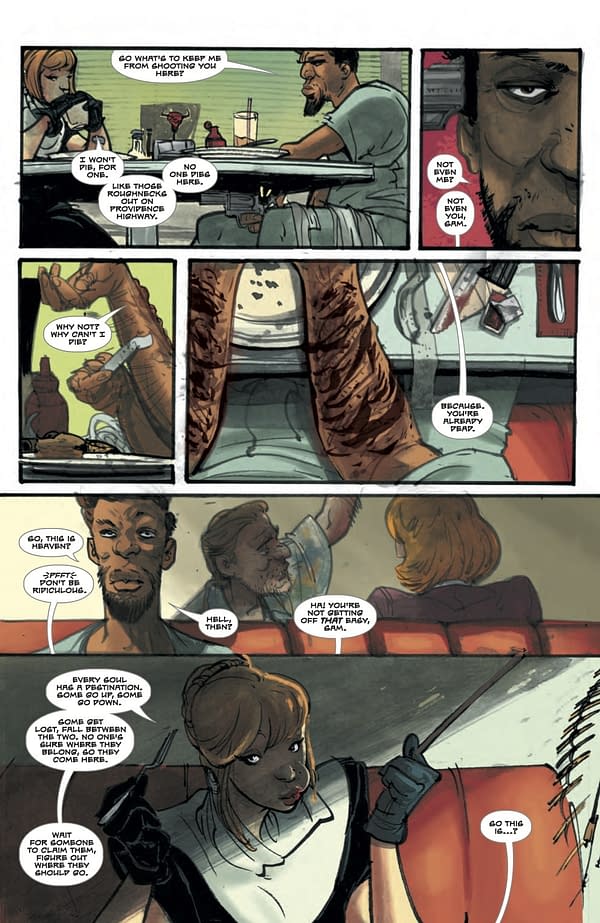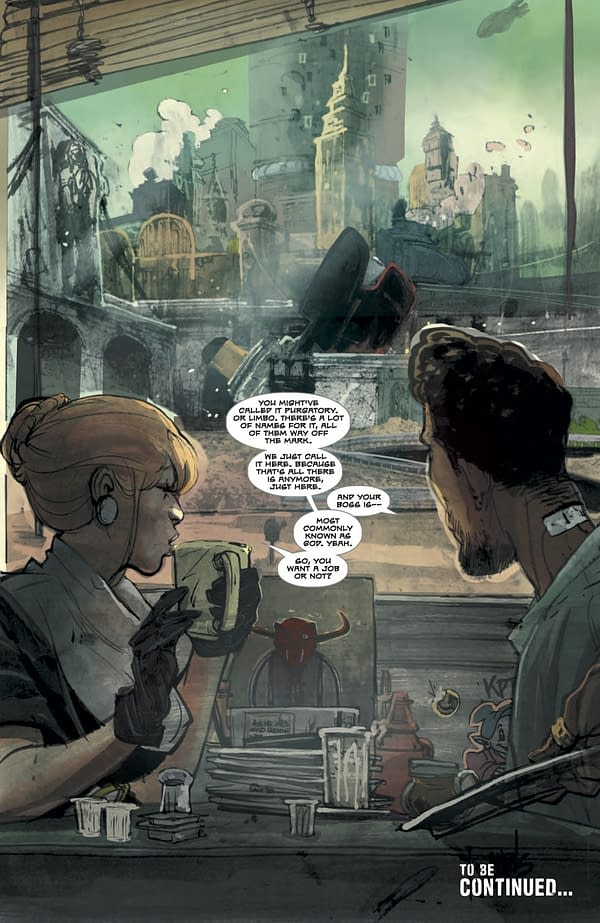 Enjoyed this article? Share it!