Salt Lake Comic Con Considering Crowdfunding Legal Fight With San Diego Comic-Con
Bryan Brandenburg, co-founder of Salt Lake Comic Con, says that the convention may turn to Crowdfunding to pay the legal fees stemming from its fight with San Diego Comic-Con over the Comic Con name.
Brandenburg made a brief comment about the plans in an Associated Press story, and followed up with more details on Facebook. According to Brandenburg, the legal battle with San Diego has led to over a million dollars in fees, and the convention is considering "a crowdfunding plan that allows fans and supporters to support the funding with rewards being tickets for Salt Lake Comic Con and other allied events and 100% of the proceeds will go to the legal fund, crowd funding fees, and a documentary about the case. Support of the case will get you a ticket plus a free copy of the documentary."
"That way," Brandeburg continued, "if you're supportive of our cause, you can send a signal to the opposition AND get a ticket to one of our events or one of the events of our allies in the comic con community."
The news comes just days after an appeals court lifted a gag order placed on Salt Lake Comic Con, preventing them from speaking publicly about the case. The court ruled that preventing Salt Lake Comic Con from making social media posts about their legal battle violated free speech rights.
Comic-Con International, the organization behind San Diego Comic Con, is the registered owner of the trademark for the term "Comic-Con" and has been for years prior to sending a cease and desist notice to Salt Lake Comic Con demanding that they stop using the name in 2014. While there are lots of other conventions using the name comic con that haven't been personally sued by San Diego Comic Con, Salt Lake Comic Con may have poked the bear by driving vans with ads for their show around San Diego during SDCC. At the time, in an interview with a smart and handsome reporter at TheOuthousers.com, Salt Lake Comic Con vowed to fight San Diego Comic Con "until we prevail," claiming that "comic con" is a generecized trademark, meaning that the term has become so widely used that it no longer refers to a specific service or product, but the entire class of product or service, like heroin or thermos.
Bleeding Cool reached out to Comic Cons both San Diego and Salt Lake for comment, and we'll update you if they respond. ---
---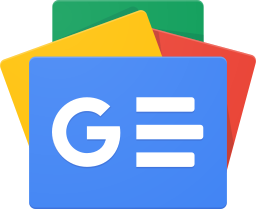 Stay up-to-date and support the site by following Bleeding Cool on Google News today!