Today's Red Hood: Outlaw #30 catches up with that the previous inhabitants of this comic book, Bizarro and Artemis, have been up to.

To be fair, they are doing better than Arsenal in that department. But there are other tales from writer Scott Lobdell's past to exhume.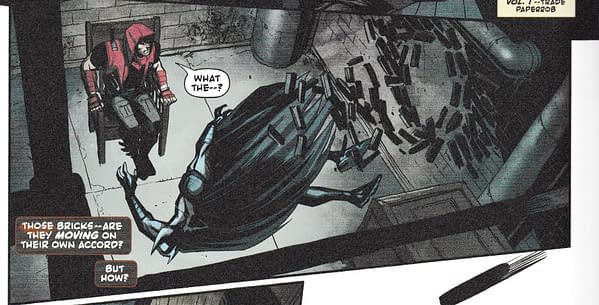 Moving bricks? There could be only one option…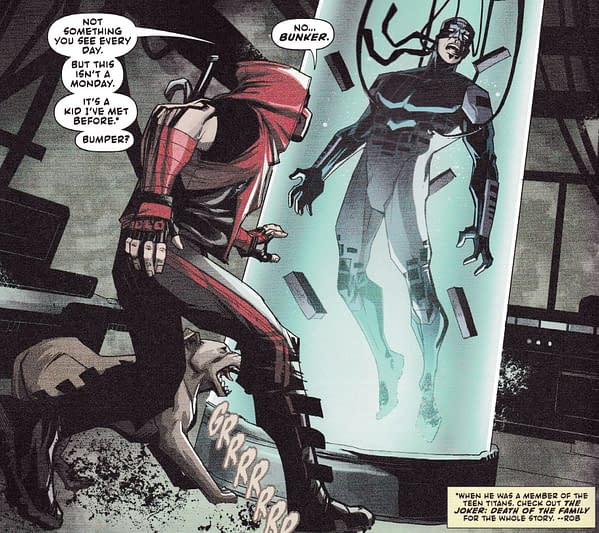 Bunker, the gay Mexican superhero Bunker created by Scott Lobdell and Brett Booth for the New 52 Teen Titans reboot. Who was most definitely not killed off in Heroes In Crisis despite DC Comics putting him up as a possibility for Tom King to reject…
Looking a little 'darker' than his classic look, however.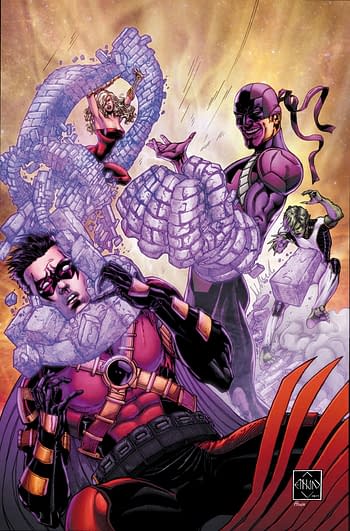 Still no sign of straight American boyfriend of Lois Lane, Jonathan Carroll though. Maybe we'll find him in #31.
RED HOOD OUTLAW #30
(W) Scott Lobdell (A/CA) Pete Woods
Will the Red Hood's latest campaign be his last? Jason's hot on the heels of the drugs he and Arsenal recently tracked to Beijing, but instead of finally encountering the mysterious Solitary, he finds himself face to face with a figure from his past. Plus, who's the new Wingman, and why's he tracking the Red Hood? And how can he and Jason be in the same place at the same time? Find out in "Outlaw" part five! In Shops: Jan 16, 2019 SRP: $3.99
Enjoyed this article? Share it!