Scream: Curse Of Carnage is one of the series that Marvel Comics had planned and solicited to print but, instead, decided to publish digitally instead. While the sixth issue comic is published digitally as it would have been in print, today, Marvel decided not to redo the letters and editorial page, which makes it read like it's coming from another world. Originally planned for April, they begin by talking about how long it took to publish this comic considering they started working on it in November. And now, of course, we are in June – and if they hadn't gone to digital, it could have been July or August.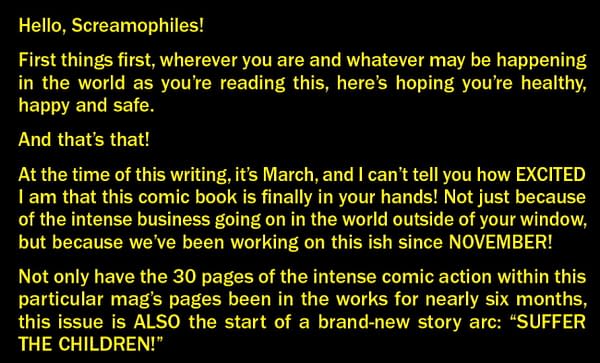 Then there's an appeal for people to clear their pull lists at comic shops – which would have been more convincing if this comic had been made available for sale in comic book shops. But of course, if it had been, would anyone who picked up a copy from a comic shop not have also picked up their pull list at the same time?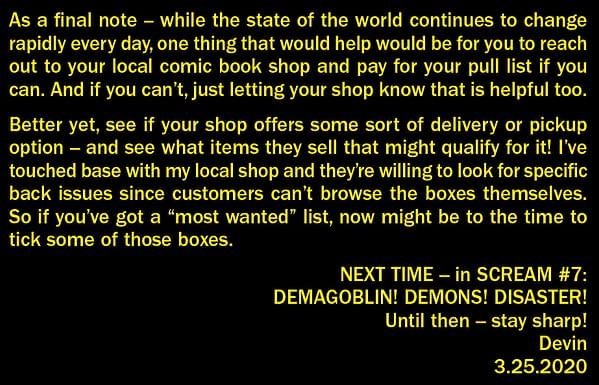 The letters page – and the comic book also suggest more is to come.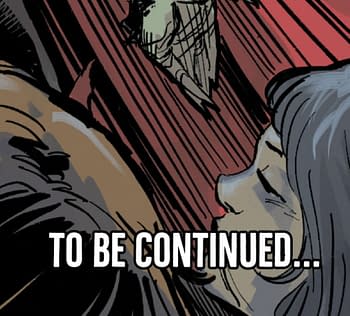 But is there any sign that Scream #7 will be published in any form? Could be. Edelweiss + has a listing for a collection of issue #6 to #10. But will Marvel fill in the rest? Here's a listing for that collection… though its nature may be up in the air right now.
Scream Vol. 2 Suffer the Children
Clay McLeod Chapman, Gerardo Sandoval
10 November 2020 120 pages
Suff er the children! With Venom still missing, Andi Benton and Scream are the only symbiotic heroes left in New York – and they've managed to get themselves caught in the middle of a brutal confl ict involving some of the city's deadliest vigilantes! But as the heroes and villains of the Marvel Universe continue their same familiar squabbles, Andi – and Andi alone – sees something else emerging: a familiar evil from ABSOLUTE CARNAGE rearing its ugly head on the periphery of New York…and targeting the city's most vulnerable! Something wicked this way comes – and all signs point to Demagoblin! But Andi still hasn't quite processed her otherworldly visions of spirals and a king draped in armor. They seem to portend an ominous future…and it's on its way! COLLECTING: SCREAM: CURSE OF CARNAGE (2019) 6-10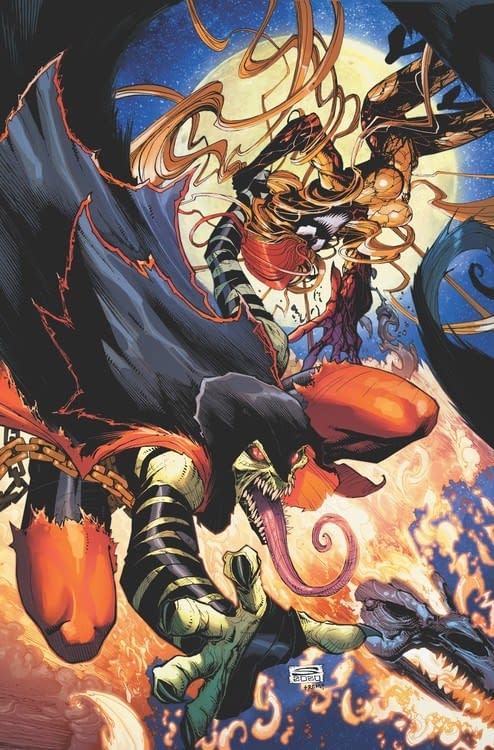 Enjoyed this article? Share it!