Shannon Wheeler's Exhibition of Trump Cartoons, Across From Mar-A-Lago
Opening tomorrow, in sight of Donald Trump's Mar-A-Lago club, is a new exhibition of Shannon Wheeler's collection of cartoons based on Donald Trump's Tweets, entitled Sh*t My President Says: The Illustrated Tweets of Donald J. Trump cartoons (from his acclaimed book of the same name) at EmKo gallery, just across the water in Palm Beach.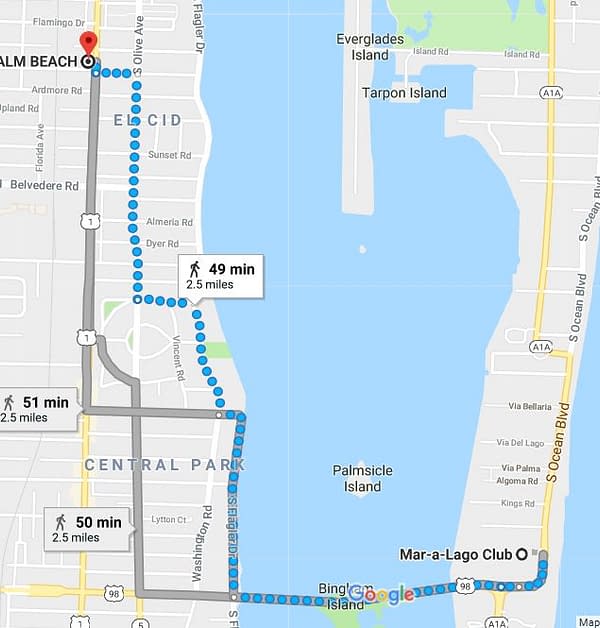 Maybe Donald might pop by? He could bring his friend, fellow billionaire, top donor and comic book publisher Ike Perlmutter with him, in case he saw some talent on display!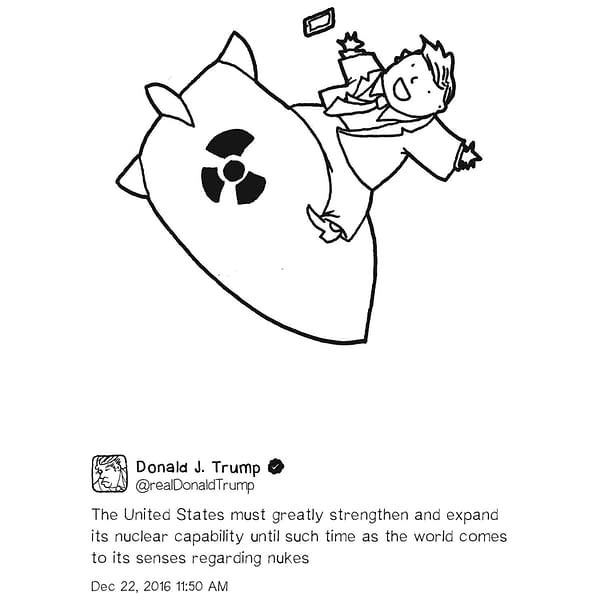 Although if Donald's name is not on the opening night list, he's not getting in. The event listing reads,
An artistic illustration of his tweets. Bring all your friends it's free, but help us spread our contemporary voice. More than an opening it's a party and everyone is invited but your name needs to be on the list for opening night. Info@emkopb.com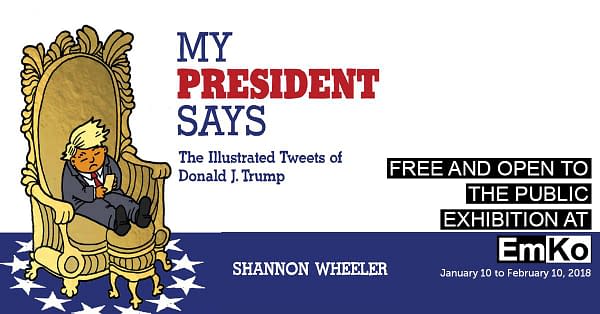 You have been forewarned. Just hope he doesn't nuke the place.
FDR had radio. JFK had TV. Trump has Twitter.
Eisner Award-winning cartoonist Shannon Wheeler tackles the 140-character president. For the first time, these revealing snapshots of the world's most powerful man are collected, curated, and brought to memorable new life as cartoons.

Some people are saying, I don't know, you tell me, but a lot of people are saying this is the greatest book of the year. This guy, Shannon Wheeler, he draws these cartoons for the New Yorker, MAD, the Onion — he's very, very, good, okay? Now he's illustrated the most incredible tweets. Wow! You won't believe what he does with these tweets. I mean, these tweets changed the world, folks. It's true! It's very true. EVERYONE is going to want this book — even the haters and losers (Sad!).

In Sh*t My President Says, Donald Trump's most revealing tweets are transformed into razor-sharp cartoons, offering a subversive and illuminating insight into the mind of the most divisive political figure of our time. Whether you love him or hate him, this take on Trump will help you come to grips with the man and his ideas thanks to Wheeler's signature mix of slapstick and sophistication.