In yesterday's Marauders #1, we saw the newly appointed Captain Kate Pryde fail to walk through one of Krakoa's portals, which are meant to be able to transport all mutants and their guests to and from the island of Krakoa and from there all across the world. And getting her a broken nose in the process. But why?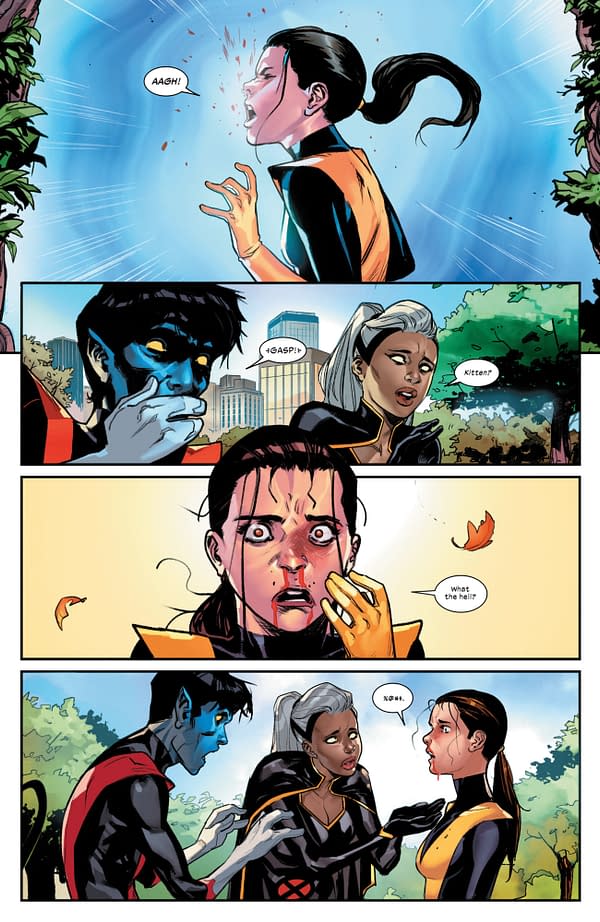 Could it have something to do with her own phasing powers somehow getting in the way of the teleportation? How are the portals created anyway? Does it suggest there is something far more sinister in the portal process yet to be revealed? Possibly.
Another theory would require another one of those mutant lore deep dives that Jonathan Hickman seems to have loved so much. So here goes.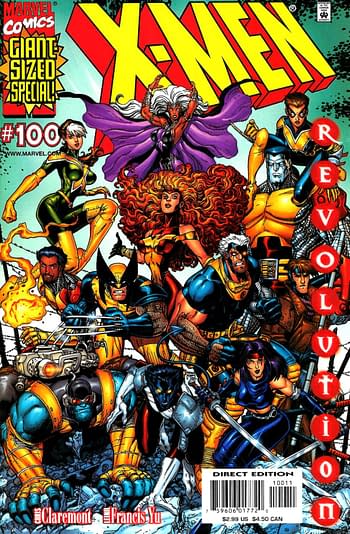 Kate Pryde is not a mutant. Not as mutancy is derived in the Marvel Universe. Back in one of Chris Claremont's later runs on the series, from X-Men #100 drawn by Leinil Yu, we met the Neo. An ancient race living in seclusion, they were defined as a more powerful version of mutancy. Their presence, a series of clans across the world, was revealed by the actions of the High Evolutionary, and they fought with the X-Men. During which one revealed that Kate Pryde, then known as Kitty Pryde and Shadowcat, was a Neo, even though she didn't know it.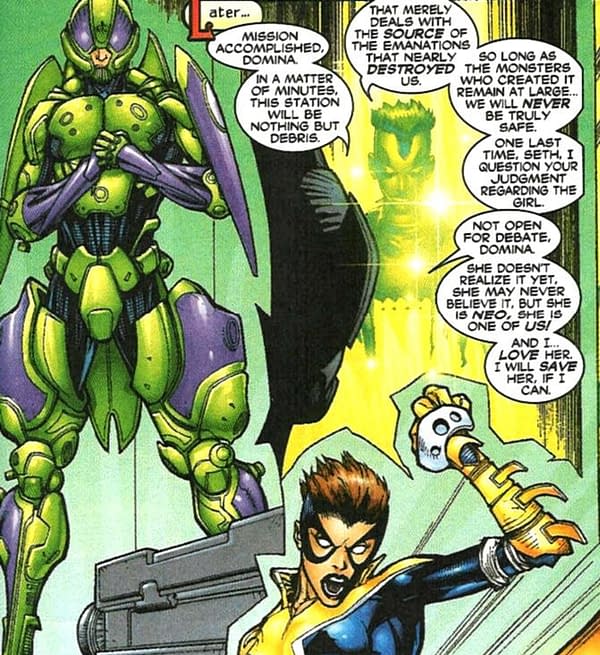 She was also able to wear a space suit specifically designed by the Neo, for the Neo.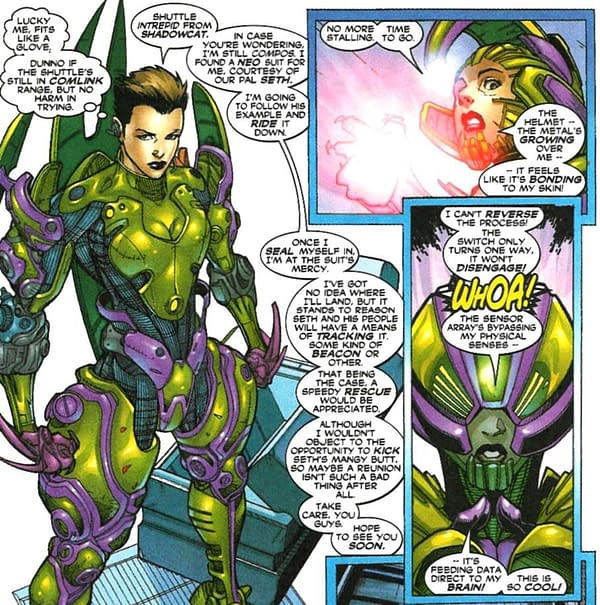 Later a group of supreme beings called the Evolutionaries caused the global extinction of the entire Neo subspecies based on the premise that the Neo had ceased to evolve and thereby posed a threat to mutants. This did not include Pryde, indicating that the Neo may have been wrong designating her so. But what if she was immune to that extinction instead?
What if Kitty Pryde is not a mutant, but something more? And not only cannot cross a portal, alone or as a guest, and is actively rejected by Krakoa?
Just a thought…
MARAUDERS #1 DX
(W) Gerry Duggan (A) Matteo Lolli (CA) Russell Dauterman
THE X-MEN SAIL AT DAWN!
Even in this glorious new dawn, Mutantkind faces hardships and oppression from their human counterparts. Led by Captain Kate Pryde and funded by Emma Frost and the Hellfire Trading Company, Marauders Storm, Pyro, Bishop and Iceman sail the seas of the world to protect those hated and feared!
Rated T+In Shops: Oct 23, 2019
SRP: $4.99
Enjoyed this article? Share it!