Is That the Tinest Reference to Solo in Today's Star Wars #49 From Marvel Comics? (Spoilers)
Today's Star Wars #49 from Marvel Comics is building up nicely. And has the Empire and the Rebellion sharing the same space – even if they aren't completely aware of it.

And yes, that does appear to be a reference to the cut line from the Star Wars: Rogue One trailer.
Yes, that one. Yes, yes, that one.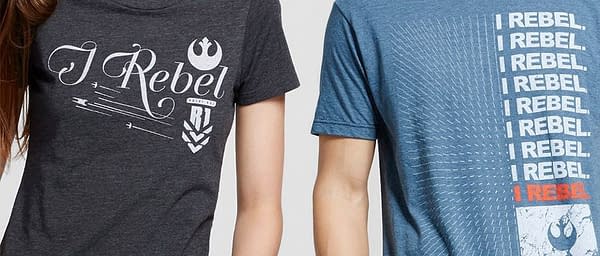 Yes, look, just… I was wanting to talk about another scene more than this. That was just set up. Ooh, Dave LaFuente, very nice, no stop, don't distract me. Where was I? Oh yes.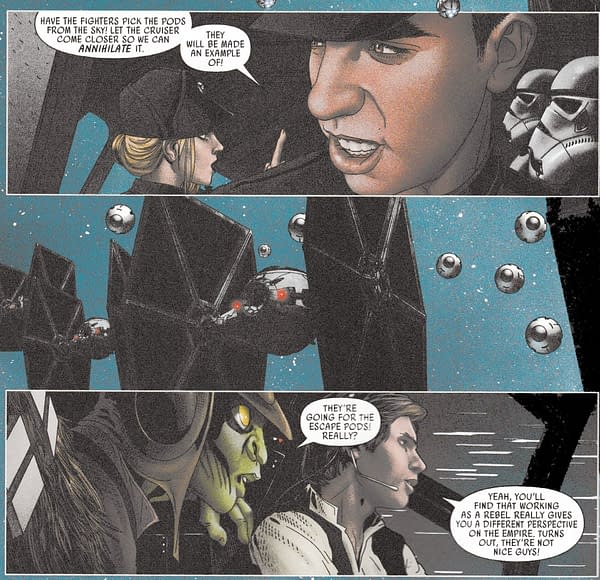 'You'll find that working as a rebel really gives you a different perspective on the Empire. Turns out, they're not nice guys.'
Of course, as we now know from the movie Solo, Han Solo spent a number of years off-planet a stormtrooper himself as one of the Imperial troops. A little bit of starshade thrown there by writer Kieron Gillen?
Next month is the big one. All sorts of people are coming together…
STAR WARS #49
(W) Kieron Gillen (A) Salvador Larroca (CA) David Marquez
The Rebellion of Mon Cala takes flight! With the Empire on its back foot, the Rebel Alliance is poised to rise up in defiance. Could their ultimate victory be at hand?
Rated T In Shops: Jun 06, 2018
SRP: $3.99
Considering this takes place before Empire Strikes Back… I'm going to say, no.