In the last couple of months, Marvel Comics has been running a cover banner, and black inside pages to commemorate the passing of Stan Lee, co-creator of the Marvel Universe, who died on Monday, 12th November 2018
These have now come to an end. But taking their place this week is a new page in all Marvel Comics titles, reprinting a Stan's Soapbox editorial from a classic Marvel comic book. This month it's from July 1967. And, with the legend below, Stan Lee Forever, suggesting that this kind of tribute will be happening for some time to come.
Here's what is appearing in Marvel Comics titles tomorrow.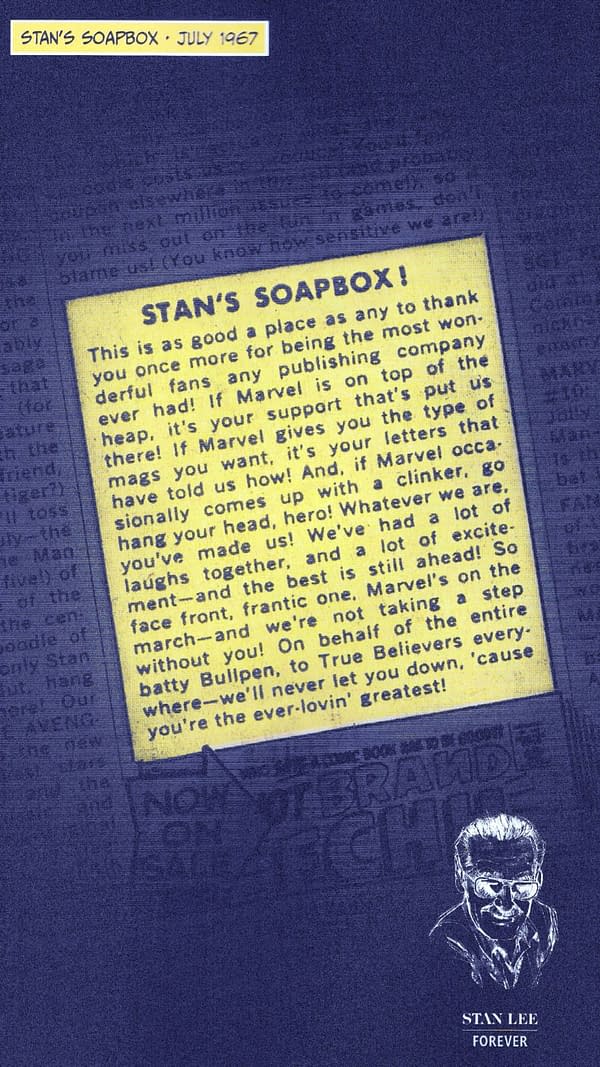 Enjoyed this article? Share it!