Comic book retailer and Bleeding Cool regular Dennis Barger of Detroit's Wonderworld Comics shares an exchange with an eBay seller. In early December, he quoted one buyer for a signed Stan Lee comic book for $1100. But there was no purchase.
The buyer returned a month later, wasn't happy that the deal was no longer available, and sent the following messages.

Dennis was fine with that. But the buyer wasn't.

So, it was time to up the game.

Still no joy.

Again, Dennis was fine with that. But the buyer still wasn't.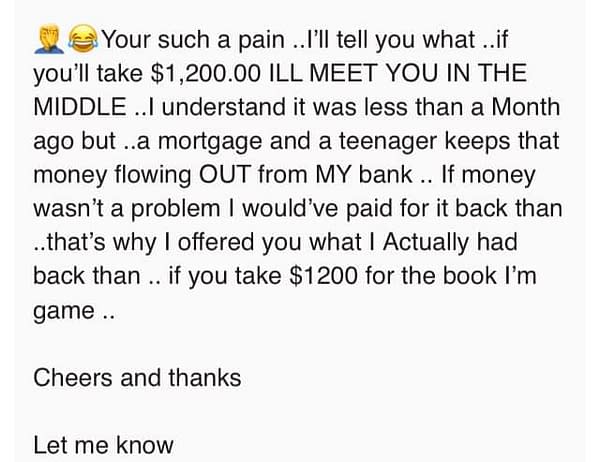 It was still a no. And when Dennis did a little checking…he discovered that this potential purchaser with financial issues, only wanting the chance to own a Stan Lee signed item of choice…had already sold two Stan Lee signed comic books during the week after he died.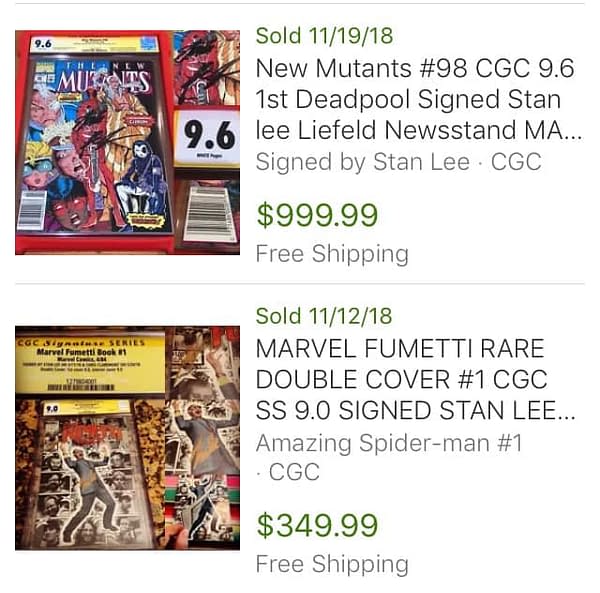 The death of Stan Lee made what was already an over-monetized marketplace in Stan Lee signed memorabilia even crazier. Feel free to share any more examples of inappropriate excess.
Enjoyed this article? Share it!