Superheroes To Save The Curzon Soho Cinema?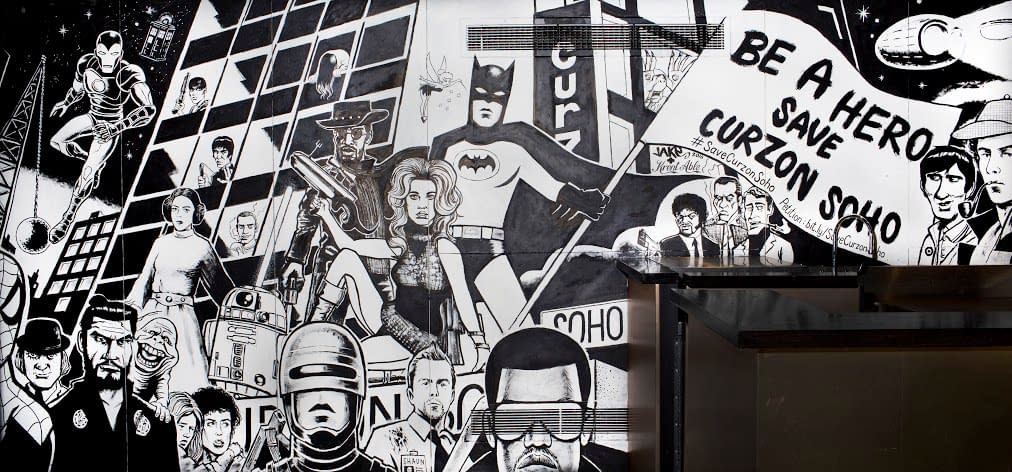 Krent Able and JAKe have created this mural courtesy of Gosh Comics and the Curzon Soho cinema to join the appeal to save the theatre in question.
Built in 1912, and recently celebrating its 100th birthday, the famous Curzon Soho cinema specialises in arthouse films and is a going concern as a thriving business. However, it is threatened by transport developers who propose demolishing it for a transport hub, as part of the proposed Crossrail 2 development. Crossrail 1 already took down the Astoria and an earlier home of Orbital Comics.
Watch the mural take form below. And you can add your signature here.
https://youtu.be/bswhGiwJgSY