Disney/Pixar are very aggressively campaigning for Toy Story 3 this awards season. The dream is to get the film a Best Picture win. I have to say I'd be happy with that – it's not the best picture of the year, but I doubt the Academy is about to recognise a better one.
Nonetheless, there's perhaps a minor lapse of taste in the Not Since Titanic… poster below. Not since Titanic what? Have so many characters been portrayed on the edge of death, trembling in fear and the sheet insoluble weight of their own, rapidly vanishing mortality? I'm not sure it would have been any worse had they opted for Not Since Schindler's List…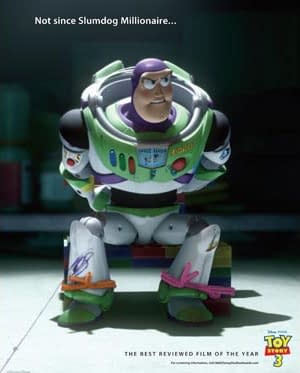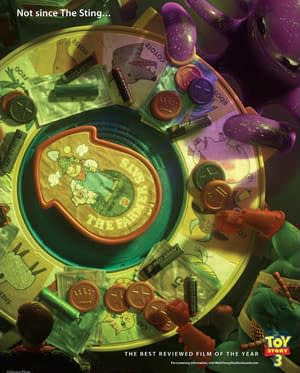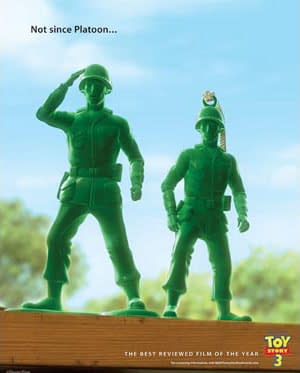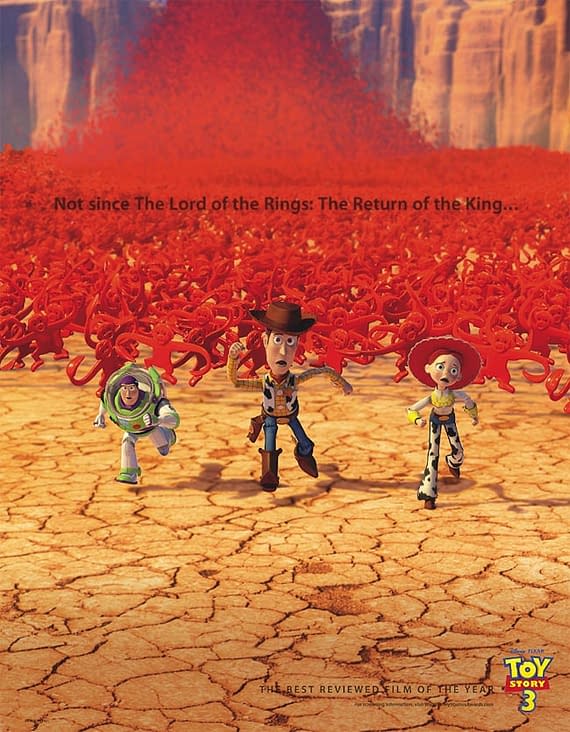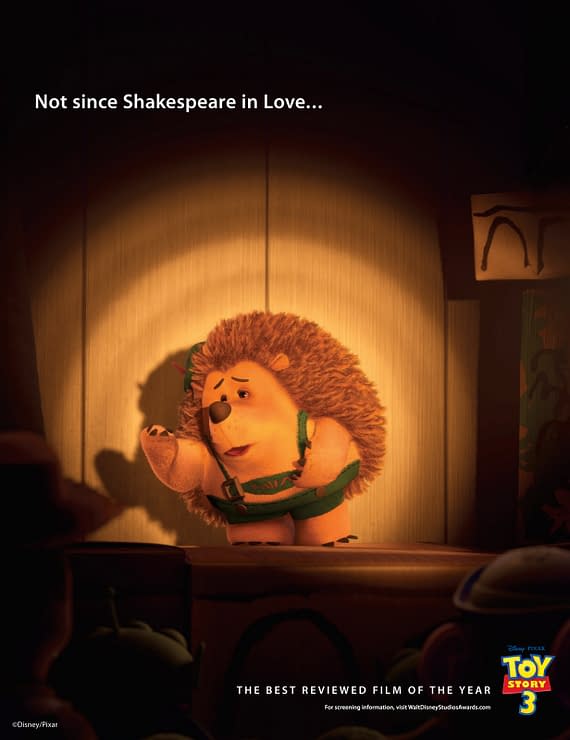 Thanks to Animatie for compiling these images, Bad Taste and The Pixar Blog for digging them up in the first place.
Enjoyed this article? Share it!