Syrian Secret Police Smash Up Cartoonist's Hands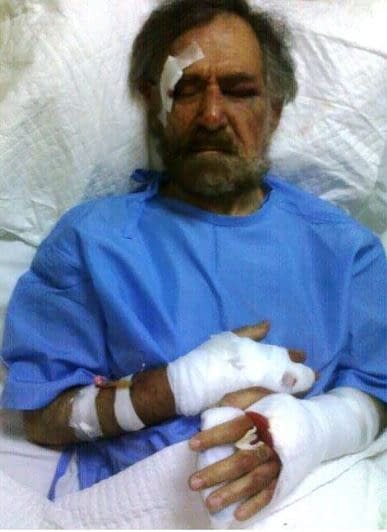 This is Ali Ferzat, Syrian satirist, cartoonist and critic of the country's Ba'athist government.
Yesterday, he was taken from the streets of Damascus and beaten by those believed to be part of the government's secret police, and those loyal to president Bashar al-Assad.
Ten years ago, the now-president was a support of Ferzat and allowed him to set up satirical a newspaper, the Lamplighter. Though it was closed down in 2004, Ferzat was still tolerated by Syrian officials.
Until now.