 Dark Horse may be making the Tarzan movie.
But Dynamite are trying to steal a little thunder with Lords Of The Jungle, teaming Tarzan with Sheen, Queen Of The Jungle. The creaton of Edgar Wright Burroughs meets that of Will Eisner and Jerry Eiger.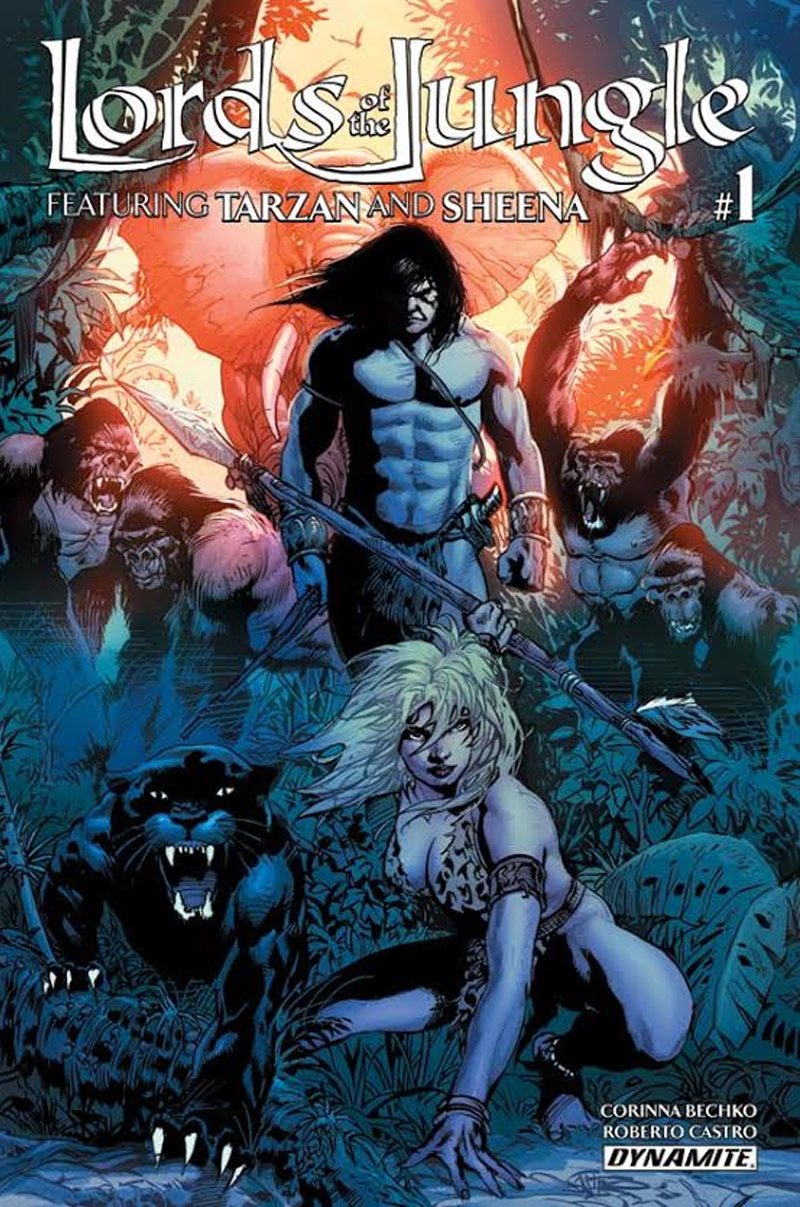 By Corrina Bechko and Roberto Castro, Sheena travels in time to the thirties where she encounters a rival for her jungle, Tarzan..
Look for the first issue in March.
Enjoyed this article? Share it!