There's a lot of stuff going down in Teen Titans Special #1. We spoke about one rather prominent relapse from Damian Wayne that proves that guns don't kill people — Robins do. Wally West being rather hypocritical to… Wally West. And Harley Quinn doing her best impersonation of Donald Trump.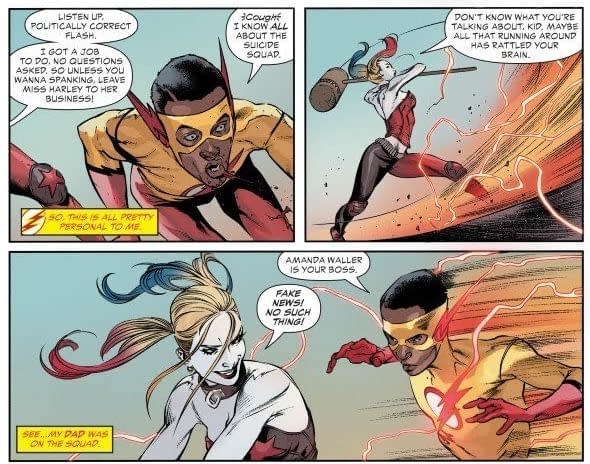 …in more ways than one.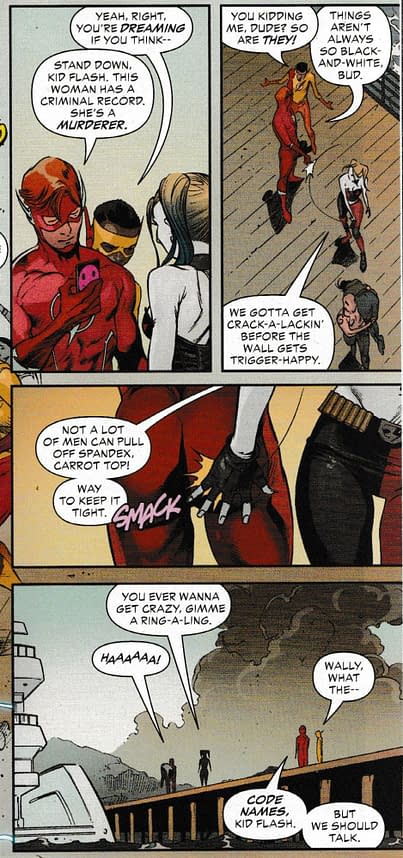 Grab them by the assy?
Anyway, it appears to have burnt through any overprint that DC Comics may have had on hand and is now going to second print, according to the comic's writer.
@DCComics just called to say that #TeenTitans Special #1 has sold out at retailers and is going back to print! Thanks so much to all the #LCS on #NCBD and #dccomics special thanks to my amazing editors @Alex_Antone @whatthe_shea @bcunningham71 #dccomics pic.twitter.com/UA7kkoWrUB

— Adam Glass (@AdamGlass44) June 27, 2018
There will be buns for tea…
Enjoyed this article? Share it!