The Bleeding Cool Top 100 Power List 2015 – 85 To 83
Welcome to the Fourth Bleeding Cool Top 100 Power List for the next Bleeding Cool Magazine, being serialized right now on the Bleeding Cool website.
It's an attempt to list the most powerful people working in the English speaking comic book marketplace. It's judged by all manner of attributes, the ability to influence what comics exist and sell, but also the willingness to use that power and the ability to retain said power if one aspect is taken away – a job, a gig or a prominent role. Which is why you will see a number of people on a higher spot than their bosses.
The Power List rewards those who combine roles, those who are double and triple threats and also where power is concentrated in one person or perceived identity. But it also notes certain teams who work together, who've built up a joint identity, a gestalt more powerful than the sum of their parts. Some powerful organisations or groups, where power is diffused amongst many, drop down or drop out altogether.
It does not measure talent or likeability and also does not intend to represent diversity. All it does is note power, used for the betterment – or the detriment – of comics.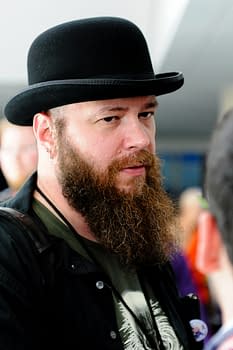 The list has been created in consultation with a number of senior figures in the comics industry. However, I'm aware the one thing that can be guaranteed is that everyone will think it's wrong and prefer their own take. Including all of those who were consulted.
There will be a new post every day on Bleeding Cool. This is the fourth. We'll run the previous ones below as well, so, in reverse order…
83. Jason Aaron – NEW ENTRY
Writer on Mighty Thor and Southern Bastards, Jason Aaron hit the headlines with his decision to make Thor a woman, and has increased sales to boot.
On the vanguard of what Marvel Comics wants to be, he also has a headline success with Southern Bastards with a media spinoff there as well and a Southern flag destroying, church funds raisied variant cover as well.
Oh and, you know, Star Wars. There's that.
Position next year depends upon: Staying away from the Dark Side. His next Image project, on whether or not it's his turn for the next big Marvel crossover.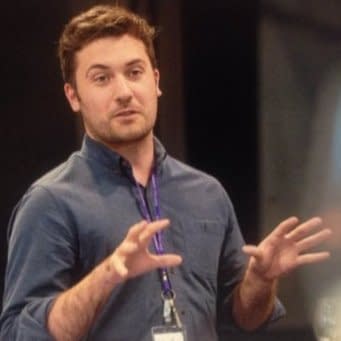 84. – Stephen Christy – NEW ENTRY
The man who headed up Archaia before it was acquired by Boom, Stephen Christie is currently overseeing both Boom's feature and TV business. He sold more comic book based properties in the last 18 months than anyone in the industry, including Lumberjanes, Imagine Agents, Tag, Foundation, Malignant Man, Cow Boy, The Woods and Butterfly.
Boom is the only company outside of Marvel and DC with a first look feature and TV deal. The payouts to some comic creators have enabled them to buy houses outright…
Position next year depends upon: All those announcements coming…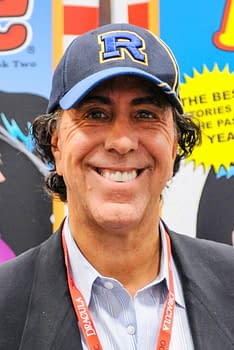 85. – Jon Goldwater – DOWN
The man who took the fuddy duddy old fashioned Archie Comics of his father's company, and turned it into a high media profile publisher.
And one that now constantly hits the headlines with topical, socially relevant issues that transcend its origins, with some decent licenses to match.
Jon Goldwater, co-CEO of Archie has managed to extending the experimentation of Life With Archie and Afterlife With Archie into the current relaunch and upcoming movies, and isolate fellow co-CEO Nancy Silberkleit in the process.
Position next year depends upon: Selling more like Archie #1 did for every issue and getting back on the supermarket checkout lines.
#100-#98 – Dennis Barger, Janelle Asselin, Matthew Rosenberg
#97-#95 – Rich Johnston, Marc Silvestri, James Killen
#94-#92 – Jim Demonakos, Tim Buckley, Gahl Buslov
#91-#89 – Rob Liefeld, Peter Dolan, Catlin DiMotta
#88-#86 – Ken Levin, David Alpert, Kate Leth
And catch up on previous years, here:
2014:
#100-#81
#80-#61
#60-#41
#40-#21
#20-#11
#10-#1
2013:
#100-#81
#80-#61
#60-#41
#40-#21
#20-#11
#10-#1
2012:
#100-#81
#80-#61
#60-#41
#40-#21
#20-#11
#10-#1
Bleeding Cool Magazine #19 is out now in all good comic book stores. Bleeding Cool Magazine #20 with the full Top 100 Power List will be out in January.