Welcome to the often-daily Lying In The Gutters. Mostly. You can sign up to receive it as an e-mail here. And prepare for a monster interview airing on Bleeding Cool very shortly…. pop by in a few minutes and check it out
The 5 most-read stories yesterday
Happening today:
And a happy birthday to: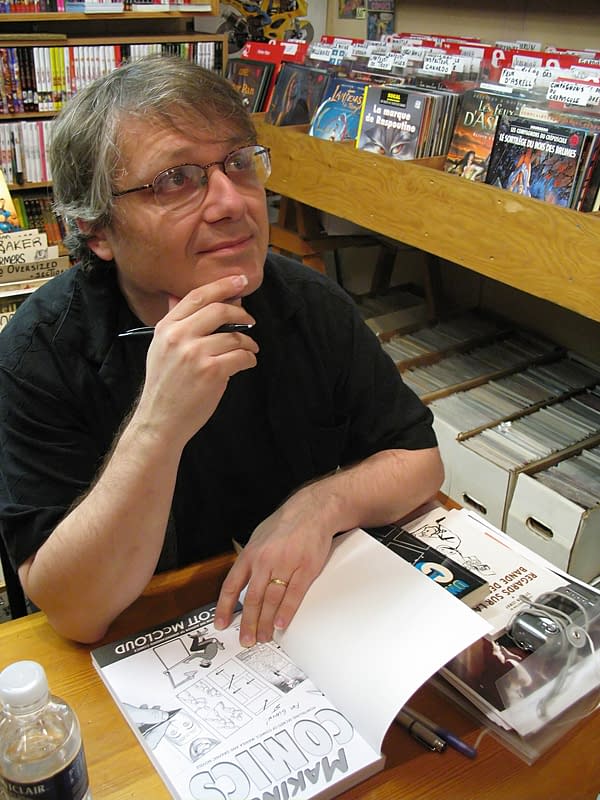 Scott McCloud, creator of Understanding Comics.
Chris Thompson, of Eaglemoss
Charles Vess, of Sandman, and publisher of Green Man Press.
Howard Simpson artist of Harbinger, Turok, Looney Tunes and Champions
Bill Anderson, Silver Surfer inker
Matt Haley, artist on Firestorm, Birds Of Prey, art director of Morgan Spurlock's Comic-Con Episode IV: A Fan's Hope .
Subscribe to our LitG Daily Mailing List
Enjoyed this article? Share it!