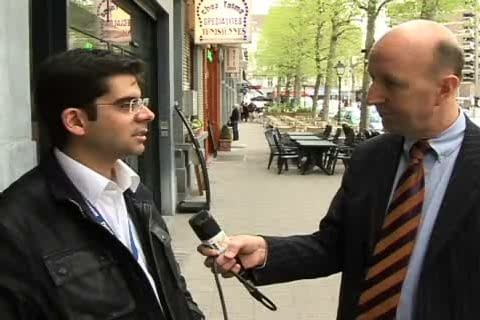 Yesterday, Bleeding Cool reported on how comedian and comic fan Patton Oswalt had such a bad experience dealing with Nielsen NRG survey people trying to ask him about the DC Comics New 52 Relaunch at Meltdown Comics in Los Angeles, that he swore off buying DC Comics for all time. Quite publicly.
However, not everyone had that experience, I understand.
Joe Field of Flying Colors Comics of Concord, California told me yesterday;
The Nielsen survey team has been here today, and except for an initial technical glitch, things have been running very smoothly, with comic book buyers being able to accept or reject the survey in a very friendly environment. No pressure, no hassles, just a good team from Nielsen's contractors, eWorks, doing their job as best they can, working alongside my stellar Flying Colors' crew.

I have been asking publishers to do bonafide market research for years, so I am glad this is happening. This one survey won't get us all the answers, but it will be a start in better understanding how comic book readers have responded to The New 52, how they perceive the environment here at Flying Colors and other stores and their confidence in the entertainment medium of comics.

As for Patton Oswalt's "DC, never again!" call… all I can say is that personal boycotts affect just that one person. If Patton follows through with his boycott, then he'll likely miss out on the buzz that so many are finding with The New 52. How long that buzz lasts is anyone's guess, but my hope is that the kind of game-changing plan that The New 52 is will inspire all comic book publishers, creators and retailers to do their very best day in and day out. Just like the survey team did here today.

That's the way to really grow this business.
While Gerry Gladstone of Midtown Comics in New York told me today;
Nielsen conducted their interviews at our Grand Central store yesterday, and it was as smooth as silk. Nielsen's staffers worked for about 8 hours, and many customers were happy to participate. Later in the day, one customer posted his satisfaction with the survey on Twitter, which sums up the excitement of many customers:

Participated in a Nielsen survey at @MidtownComics today before picking up @DCComics New52. Strangely, it made me MORE excited to read them.

What this tells us is that comic book fans are revelling in the excitement of the survey, and the New 52 in general, and pleased to make their voices heard to the mainstream. I really don't understand the reaction of this Patton Oswald guy, whoever he is. I've read a number of the New 52 books myself, and I loved 'em, and can't fathom why a survey would influence anyone's decision to read or not read more.
I understand that there were other surveys carried out yesterday in Chicago Comics and stores in Dallas and Orlando. Just so Patton knows where to avoid for the next few days…
Enjoyed this article? Share it!