Posted in: Comics | Tagged: Comics
---
The Independent Comic, My Journey Towards The Finished Page
Lee Milewski writes for Bleeding Cool
My name is Lee Milewski and I love comics. I do not adore them for being able to branch off into the wide world of Hollywood filmmaking, nor do I pity them for being the so-called "little brother" of many other mediums. In fact, I love them for what they are; plain and simple, art within a selective group of panels, strategically laid out by someone else who also happens to love comics.
It has been my lifelong dream to tell stories. From a very early age, I have wanted to be able to do what the other guys' did. I desperately wanted to construct entire worlds like Lucas, to inspire an entire industry like Kirby, to create an unmistakable atmosphere like Kubrick. And though the years have passed and my inspirations have occasionally shifted, the quest was ever present: to tell great stories to those who would listen. To move them, to have them feel what I felt, and ultimately, to change them.
I had decided, without much thought and consideration at the time, that I would conjoin my two loves into one. And with that single stride, taken nearly two years ago, I had initiated my journey towards becoming an independent graphic novelist.
Of course, this journey is never ending, consistently hurling twists my way, and generally frustrating me to the point of slashing completed pages into oblivion… Only to restart with a fresh set of eyes and a heavy reminder that comics take time, patience, perseverance, and solitude. And it is within these reminders that I often redefine what it is, and what it takes, to become an illustrator.
Several stories have surfaced within my mind, numerous characters and worlds to flesh out, to build and maintain given enough time. Eventually though, I had decided on one, and only one, to build myself as a graphic storyteller. I would take the depths of space, the metal frame of a space ship, and the solitary interactions between three characters, to form my debut novel "With The Earth Above Us."
[issuu width=420 height=296 backgroundColor=%23222222 documentId=121019233906-7df2ca298d4f4eafb5e8744325a50c65 name=wteau username=milewski tag=comic unit=px v=2]
A year has passed since the projects inception, even having a widespread first issue available to read online for free. And despite my personal satisfaction with having a somewhat finished product, I understand that the hardest part of my journey is ahead of me still: to promote myself, to sell my work, and to get others interested. Though if comics have taught me anything, it is that we as a community, constantly strive on passion and commitment. The untold story, the ingenious angled panel, and the creator waiting to break forth; these things that make comics great, that push them above all other mediums, that continue to inspire an entire generation of cartoonists.
I invite you to take part of my Kickstarter campaign for "With The Earth Above Us", currently within its first week of fundraising for a solid print run. I hope that you will join me on my journey into this world and beyond, and to find out, above all else, why I love comics. Thank you for reading.
Rich adds: I asked a couple of follow ups…
Why should people fund your dreams rather than their own?
The independent comic industry, if you would call it that, thrives on both originality and it's fans, plain and simple. If you wish for creators to break free from the standard, from the mundane and normal books that you are tired of seeing, and do what they truly want to do, then you must also be able to support them. I believe that people should support "With The Earth Above Us" because they would like to read an all-ages book that does not cater to any one group or specific reader, has something on it's mind though is fun and exciting, and is original within it's framework and storytelling.
The pitch and first issue feels very familiar to those who have seen 2001… what did you draw from that, and how do the works differ?
Stanley Kubrick is just about my all-time favorite director, and I often look to his work for inspiration. His vision for "2001: A Space Odyssey" is a critical point within the film industry and I take several cues from that movie and put them into "With The Earth Above Us". I've always thought of HAL (the supercomputer within the film) as the best possible villain, in all mediums, because you cannot see him, cannot judge him, though those emotions are all there… Hatred, jealousy, malice, simply from the dialogue, which I find fascinating. I believe that my story differentiates between "2001", primarily, because of the love angle that I have injected into mine. The human interaction is also very different, and the fact that one character (Sheridan) is prone to hating the ship's AI right from the start, allows for a lot of conflict between the two.
Why comics to tell this story instead of another medium?
I choose comics because of many reasons. I love to illustrate, have a deep seated desire to tell an engaging story, and it can be done with only myself! I went to film school in the past, about four years ago, and though that is another love of mine, I think that comics are the best way for a single creator like myself to get his/her ideas out into the world. You can sit down, throw on some music, and just draw. There isn't a whole lot better than that!
---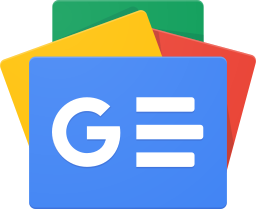 Stay up-to-date and support the site by following Bleeding Cool on Google News today!