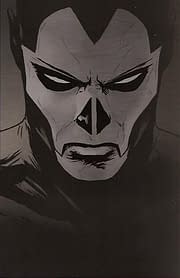 Brock Dickinson of Millier Dickinson Blais Inc. writes;
Last week, Valiant Entertainment released a limited edition promotional package for its upcoming Shadowman revival. The 12-page preview comic features a predominantly black cover inside a black envelope – hence its name "Valiant Black" – and saw one copy distributed to each of Valiant's top 500 customers. Although only a week old, the issue has sparked significant back market interest.
More than a dozen have been sold so far on ebay, with prices ranging from a low of $64.95 to a high of $115.99, and most selling for about $100. A handful of others are currently for sale, and seem likely to meet the $100 level.
It's clear that this comic benefits from a "manufactured" scarcity, designed to make it "collectible" (and – presumably – to create collector "hype" like this article). In a sense, the item is an artificial collectible, in that it utilizes a deliberate artifice or ploy (a limited print run) to induce collector excitement. Having said that, such things are not uncommon in our hobby…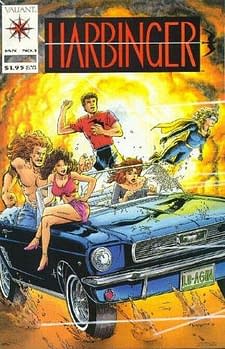 What has the potential to make this book different is that while Valiant is deliberately produce a book that is "collectible", they also have a reputation for producing books that are strong on the content side. So despite the patently artificial scarcity of this issue, a large and loyal fan base is likely to drive demand on this book. Collectors of modern comics know that Valiant comics have been increasingly sought after for some time, with many of the company's original "pre-Unity" titles from the early 1990s especially sought after. While many mid-90s issues are fodder for the dollar bins, the recent Valiant relaunch has renewed interest in the scarcer Valiant issues of old.
Early issues of recently relaunched titles are reaching big prices again, led by 1992's Harbinger #1 (averaging about $40), and followed by the scarcer final issues of the 1990s runs (like Bloodshot #51 at $25 or X-O Manowar #68 at $20). And Valiant's first black issue – the all-black cover to 1992's Solar #10 – is also selling strongly, though with prices varying widely from $10-$30.
Other recent company relaunches (like that of the 1970s Atlas/Seaboard Comics) have had little impact on the back issue market, so something qualitatively different seems to be happening with Valiant. This suggests that – manufactured though it may be – there may be some staying power to the higher prices on Valiant Black.
Enjoyed this article? Share it!