Things To Do In New York This Week If You Like Comics
We're still crawling out of holiday languor, but there are a few events to move us into the New Year…
Tuesday January 6th

The Dorian Grey Gallery at 437 East 9th Street in Manhattan will be hosting the opening of the exhibit "Places and Things" from 6 to 9PM. The exhibit features the work of artists Peggy Cyphers, Jane Dickson, Brigitte Engler, Marguerite Van Cook. Marguerite Van Cook is the co-author of the recent Fantagraphics release The Late Child, with James Romberger. The exhibit is described thus: "This group show brings together four artists' different representations of "place" and with its ambiguously opened ended title –"and things"–it asks, what are the "things" that matter here? These works all offer investigations of space, surfaces, depths, vistas in the paintings and marks on their surfaces. They deal with a strange temporality in enigmatic images that summon memory and imagination.
Brigitte Engler's prints capture traces of life, where sound and symbols caught up in the surface of the works record the raw creative impulse to leave a mark. Peggy Cyphers' paintings transport the viewer into distant imagined landscapes where abstraction slips into narrative and the familiar and the wild co-exist impossibly. Jane Dickson's pictures open into great melancholy spaces and yet offer a deceptively reassuring familiarity. And Marguerite Van Cook's images untell stories, inviting the viewer to guess at what lies outside of the pictures and create their own narratives. Hence the title "Places and Things" proposes a world that is visible and invisible".
Tuesday, January 6th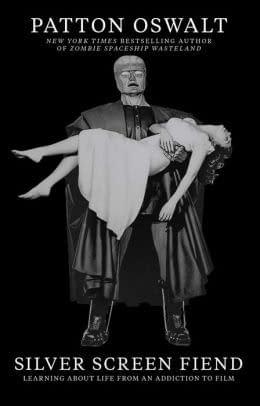 Patton Oswalt will be signing his new book Silver Screen Fiend: Learning About Life From An Addiction at Barnes & Noble at Union Square (33 East 17th Street, New York) at 7PM.
Sunday, January 11th

Midtown Comics Downtown will be hosting Amber Benson to signs Witches of Echo Park from 2-3PM. They say: "Join us as we welcome back Amber Benson to our Midtown Comics Downtown location! Widely know for her role as Tara Maclay on Buffy the Vampire Slayer, Amber Benson will be signing The Witches of Echo Park, the newest book in her Calliope Reaper-Jones Novel series. Purchase appreciated".