HATE POLITICS
Mark Millar nails his political colours to the mast;
No matter how much my life has changed in recent years, I only have to hear Cameron's benefit plans to recall how I despise Conservatives.

— Mark Millar (@mrmarkmillar) October 3, 2013
MAKE FIRE FAST
Madefire, the motion comic publisher, gets $5.2 million in funding… just in time for NYCC.
2000 NY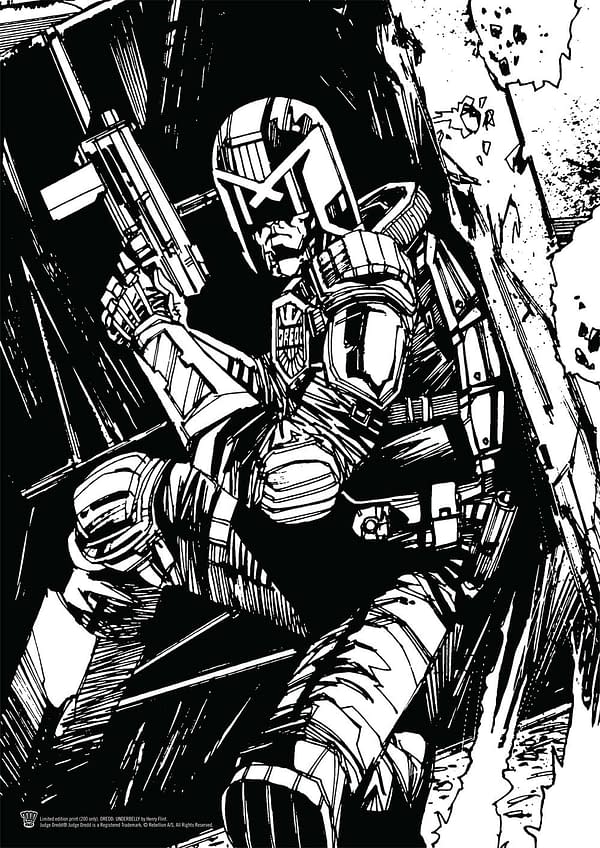 Rebellion will be appearing at New York Comic Con with a NYCC-exclusive DREDD comic book sequel A2 posters and exclusive movie-version Judge Dredd and Judge Anderson T-shirts, all drawn by Henry Flint. Catch them at Booth 1485.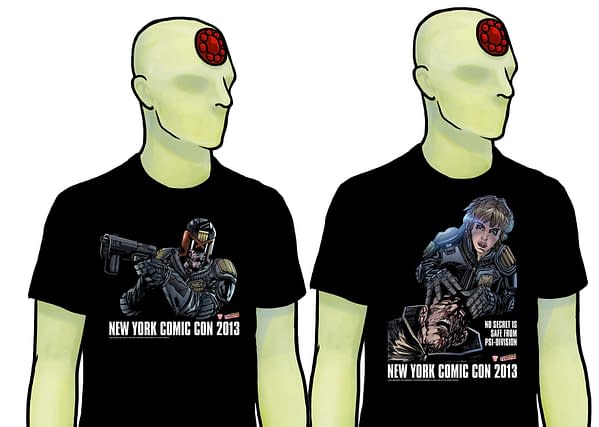 INKING WITH BILE
The LA Times looks at the graphic novel, Rebetico.
"There's nothing left but smoke, melancholy, broken plates …," Prudhomme writes late in the book. "We were only little octopuses from the slums, with bile as black as ink." The larger implication, however, is that such little octopuses can have a bit effect when they tell their stories honestly, creating a space in which an audience can truly recognize itself.

To get this across, Prudhomme re-creates the music deftly, using small panels that echo the darkness, the closeness, of the cafés while also filling them with movement, the movement of patrons dancing, or fighting, or being seduced. Because rebetiko is storytelling music, he highlights the lyrics, layering them atop his images, as if they were part of the atmosphere.
BATSON
If you're missing your Damian, DC Comics have a first look at Andy Kubert's work on Damian: Son Of Batman.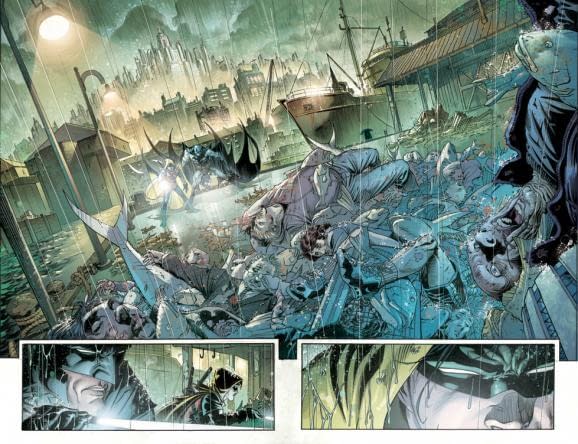 THE WARE WITH ALL
Chris Ware will talk about his work in a rare appearance 2 p.m. Saturday at the Cleveland Public Library.
Ware will give a multi-media presentation including slides showing his work and, even more fun, slides showing how he puts his books together. The event takes place in the Louis Stokes Wing Auditorium of the main library, 325 Superior Ave., and is free and open to the public.
CAR TOONISTS
Comics Beat outlines a new kind of Con War, the Boom Vs Valiant Vs Image Vs Dark Horse battle of the cars at NYCC….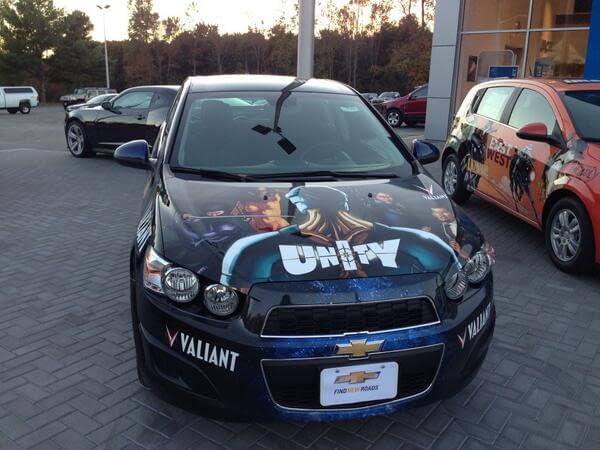 COMIC BOOK JANE
Thomas Jane and Tim Bradstreet will be at MCM London Comic Con to promote their comics Bad Planet. Jane will also be presenting the fan-made film Punisher: Dirty Laundry, with a Q&A and behind the scenes footage.
Enjoyed this article? Share it!