PreviewWatch: Preview of Savage Hawkman #1 from UGO.
AsterixWatch: The 84 year old Albert Uderzo still teasing as to his successors on Asterix, as he steps down from the drawing board.
"I'm tired. The years have gone by and these years weigh heavily… I have decided to leave this to young authors who certainly have enough talent to do it. I am going to help my successor to create the next album. It is excessively dangerous to take over a series which is 52 years old, with 34 albums and such success. But we've got to try because that is what readers want" and the person is "an artist who has followed us for a long time in the bosom of the studio".
MausWatch: Art Spiegelman on influence;
He does offer a few example of good learning tools for children, though. MAD, which is his favourite, he sees as an "antibody to pop culture," like The Daily Show, The Colbert Report and The Simpsons (which Maus has been featured on).

These shows, he says, "tell you the truth in a way that won't bore you, but [are] still something you need to know." He's coined this trait as 'neo-sincerity,' and it's his highest compliment.
ManslaughterWatch: A man acused of pushing a woman under a bus, killing her, seems to have had a series of incidents that night.
As they walked, Westwood started smashing the window at Curious Comics, Groves testified. When two security guards stopped them, Westwood pulled off his shirt to challenge them to a fight. Groves said he managed to calm him down.
MentalWatch: Giselle Stopler of the Mental Health Association writes to the New York Times;
As a longtime advocate for people with mental illness, we recognize that combating stigma is a fundamental step in connecting those in need to comprehensive, compassionate treatment. Referring to villains as "lunatics" or "psychos" unjustifiably attributes violent impulses to every person with mental illness. As a result, a reader with depression may not feel comfortable seeking help for fear of the stigma of becoming the next Joker.
StoreWatch: When comic stores apologise for data errors.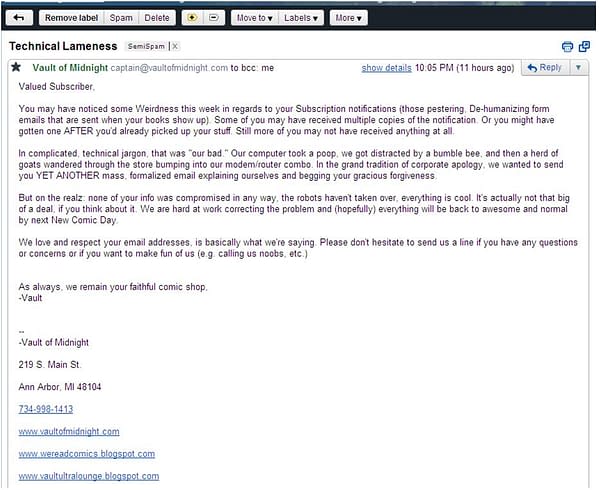 This is Computo the Comic Link Conqueror speaking. I come for your women. But for now I merely collate comic-related bits and pieces online. One day I will rule. Until that day, read on.
"What you'll find below is my original Abadazad proposal: the one I sent to CrossGen Comics back in 2003. The one that fired up editor Ian Feller and publisher Mark Alessi and lured the legendary Mike Ploog back into the comic book field. (And thank goodness for that: I can't imagine Abadazad without our collaboration and friendship. You're a good man, Mr. Ploog!)"
The Foundation Of 2012 Is Here
"POINT ONE is a massive one-shot of 64 all-new pages of story by the top creators in the business, setting the stage for the biggest stories coming in 2012. It is the starting point to what's in store for the world's most iconic characters and startling events. POINT ONE serves
as the launch pad for dynamic new series, the return of fan-demanded characters, and a shocking teaser that will have everyone talking. See how all it comes together in one gigantic epic!" – Tom Brevoort, Senior Vice President, Executive Editor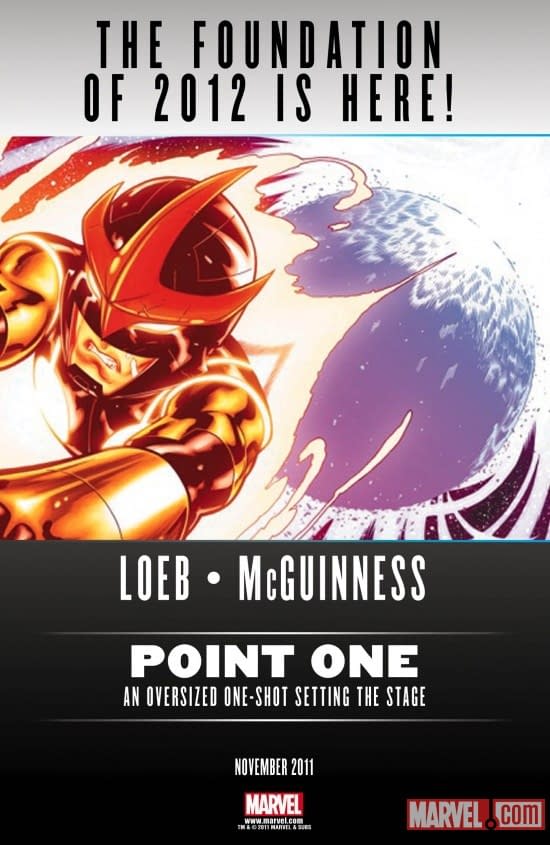 The Newest X-Man: Jamie McKelvie
"There's a lot of research involved, thinking of ways to update costumes and so on in ways that are sympathetic," he notes. "We had a lot of back and forth discussion about how to do it. As you'll see, the X-Men uniform isn't that different from the original, but some elements of it wouldn't have worked well in an updated setting. Other designs stood the test of time better—I didn't change anything about the way Magneto looks, for example."
Comic Book Cutie Coming to THE BIG BANG THEORY Season 5
The new season of Big Bang Theory just can't get enough of attractive women, evidenced by bringing in an actress who is not only drop dead gorgeous, but she's playing someone with a knowledge of comic books to rival even Sheldon.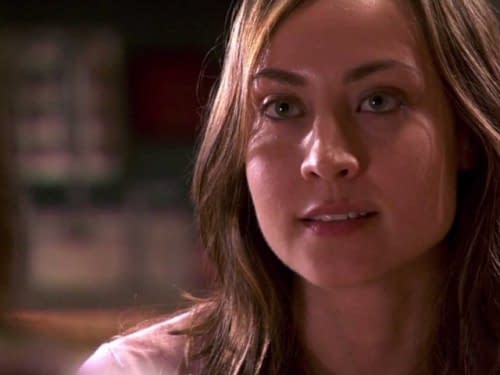 In Archie, cancer appears, so does helping, too
PHILADELPHIA — Archie Comics is celebrating its 70th year publishing comic books by focusing the next issue of its flagship "Archie Comics" on childhood cancer and donating the profit from it to the Ronald McDonald House New York.
Your 2011 Shel Dorf Award Winners
The second annual Shel Dorf Awards were held over the weekend at the Detroit Fanfare show. This is an awards program named after Shel Dorf, a Detroit native and a longtime force in organized fandom usually associated with the early days and subsequent growth of Comic-Con International in San Diego.
Rich adds… Congrats Heidi!
THE X-MEN DESTINY LAUNCH TRAILER & FOUR VIGNETTES
With X-Men Destiny hitting stores on Tuesday, September 27, Silicon Knights and Activision have released the new launch trailer and a series of four new vignettes highlighting the X-Men, Brotherhood, X-Genes and Choice. The videos can be watched using the players below!
Enjoyed this article? Share it!