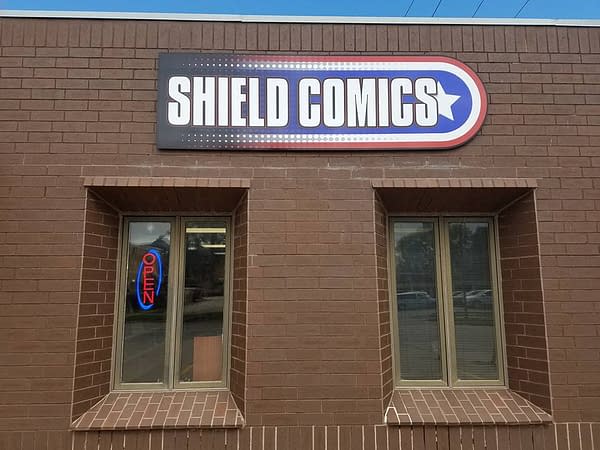 Shield Comics And Games of Ames, Iowa, has announced that May 6th, Free Comic Book Day, will be its last day.
I blame Hydra.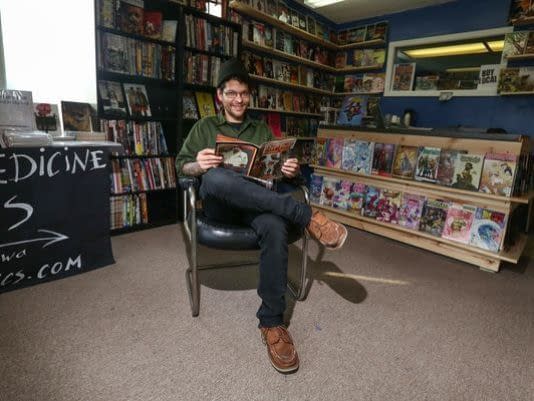 It has joined fellow Iowan store, Black Medicine Comics in closing up shop by a week. The Des Moines Register covered the closure of that store, talking to owner and now-sole employee Ronnie Free.
"By all metrics, the shop is growing," Free told me on a recent night after hours. "But in a year, the best I've done is break even. I've never been able to pay myself."
The reporter was a customer himself and told his audience about the scene the store created
There was one guy with a ponytail who carried 20 knives at any given time and could tell you the purpose of each one.
There was the grandfather from Dubuque, a retired Wisconsin schoolteacher, who came on Saturdays to talk comics and pick up a few books.
There were the seamstress and crafter who once made me a custom Wonder Woman throw pillow out of a T-shirt and pressed me buttons of some of my favorite pop culture characters.
There was the would-be firefighter who detailed his training regimen for the upcoming Des Moines academy and the soft-spoken lawyer who griped about the flaws in state courts.
Black Medicine closes tomorrow. Shield Comics, next Saturday.
Enjoyed this article? Share it!