I'm not saying that working in a comic shop close to a comic publisher means you will be hired by that publisher. But it can't hurt.
Valiant Entertainment of New York has hired longstanding Jim Hanley's Universe and JHU General Manager Kat O'Neill as their Live Events & Sales Manager.
In her new role at Valiant, Kat will coordinate Valiant's presence at live events around the globe, as well as work with retailers across the country. It's often appreciated by comic stores when publishers hire one of their own in such a sales role, as they are more likely to better understands the needs and desires of retailers.
And with New York Comic-Con coming up, she'll be in a perfect position to put plenty of those plans into place… pip pip.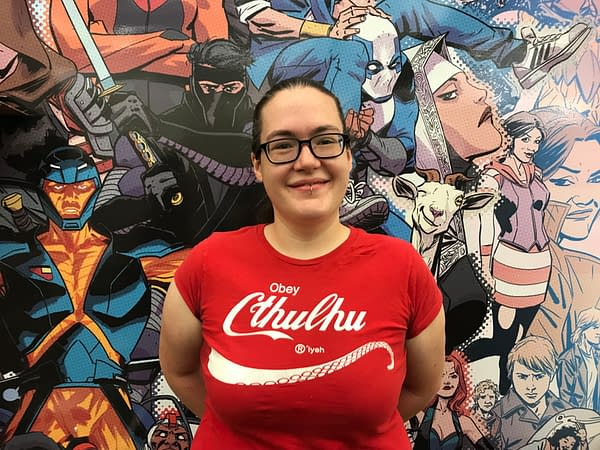 Enjoyed this article? Share it!