Once upon a time, Anthony Marques was a student at the Kubert School of Art. Son of Joe Kubert, Andy Kubert was one of his instructors.
Marques didn't become a comic book artist professionally, but he worked as an editorial assistant at DC Comics, and then an editor at Dynamite Entertainment, before buying a comic book shop in Madison, New Jersey.
And this Saturday, at Dewey's Comic City, shop owner Anthony Marques will be inviting his old tutor for a signing. Could we get some tales out of class? Kubert will also be selling prints and original art – and possibly talking up his upcoming New Challengers with Scott Snyder book for the DC Age Of Heroes line…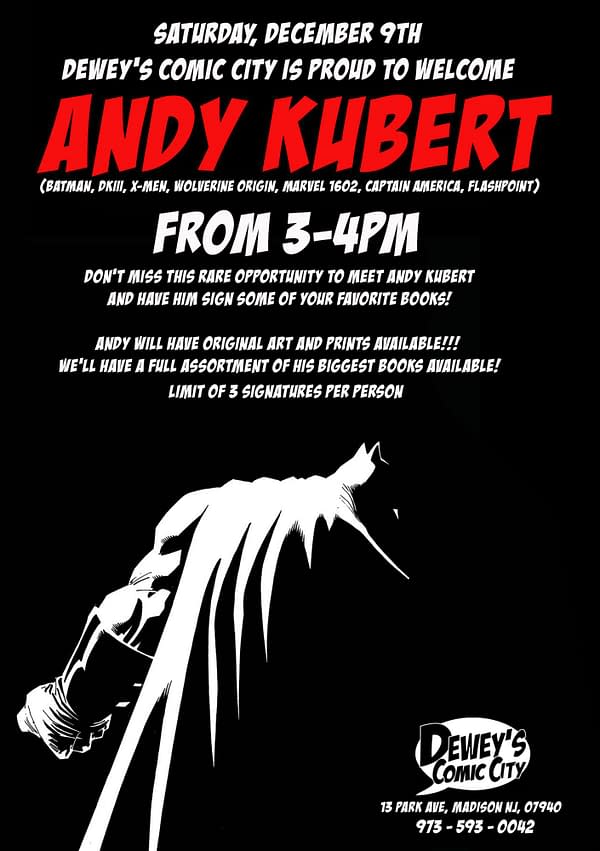 Enjoyed this article? Share it!