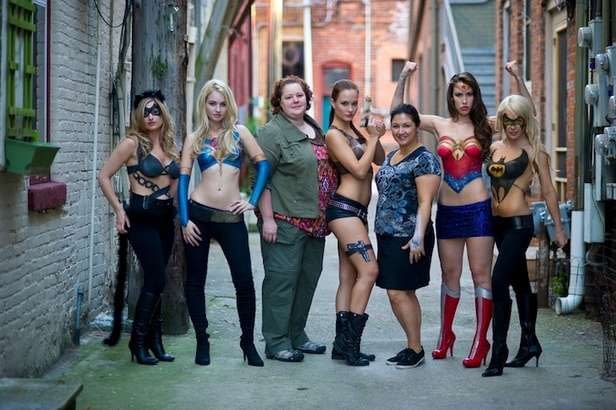 Last week, Bleeding Cool received several photographs taken during the Motor City Comic Con of the Hot Tropix calendar girls on the first day of the show. But Lisa Marie, Alicia Lee, Shannon Bayless, Brooke Bayless and Mary Casarreal weren't back for the remaining two days. Motor City Comic Con promoter Michael Goldman, who said he received complaints, and first asked them to (further) cover up and then leave the show entirely, before the show's busy Saturday period, giving them a full refund.
The company's owner and bodypaint artist Andrea O'Donnell can be seen with the girls below, in these photos from the Livingstone Daily who also report that O'Donnell is defending her international body-art championship title this weekend in Fort Lauderdale, Fla.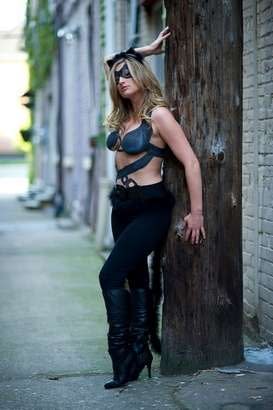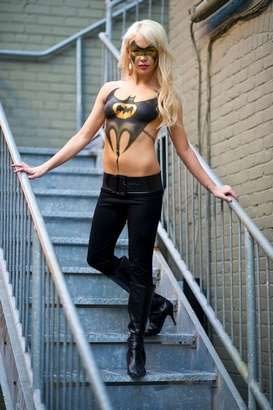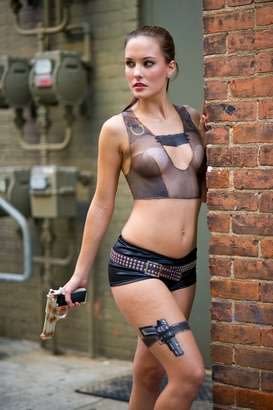 Enjoyed this article? Share it!