White Noise, the comic book writers studio that have featured on Bleeding Cool a little of late, have some new comic books out – and some variant covers and signing promotions to match. Because they have a couple of Image Comics launched in the next couple of months for Void Trip and Paradiso…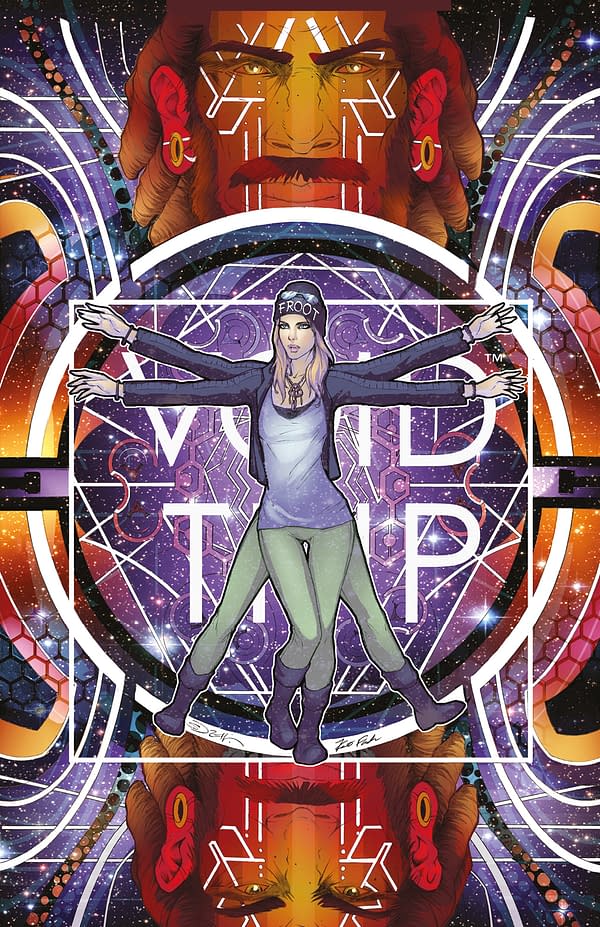 Sorah Suhng's cover is for Jesse James Comics / Blue Rainbow.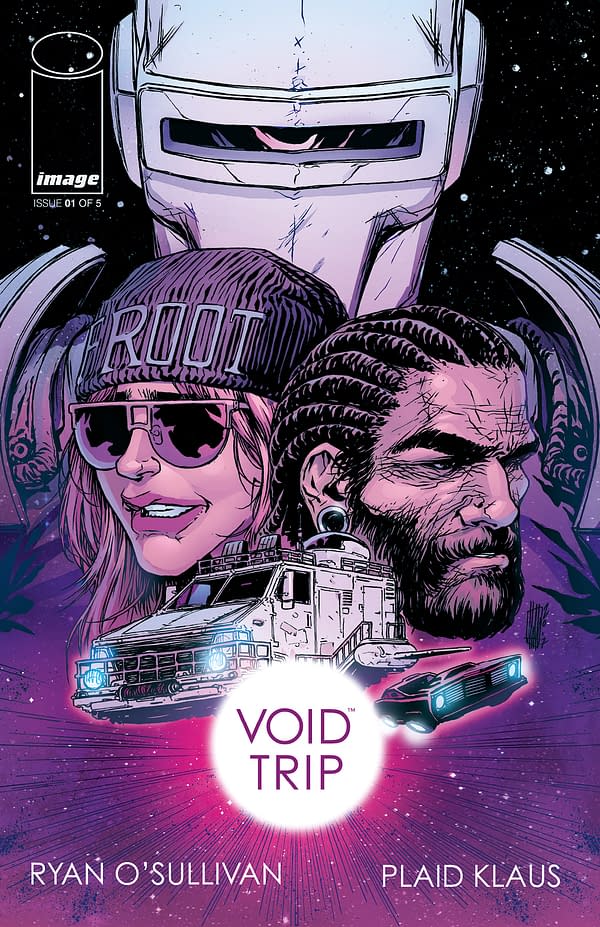 Alessandro Vitti's cover is for Scott's Collectibles.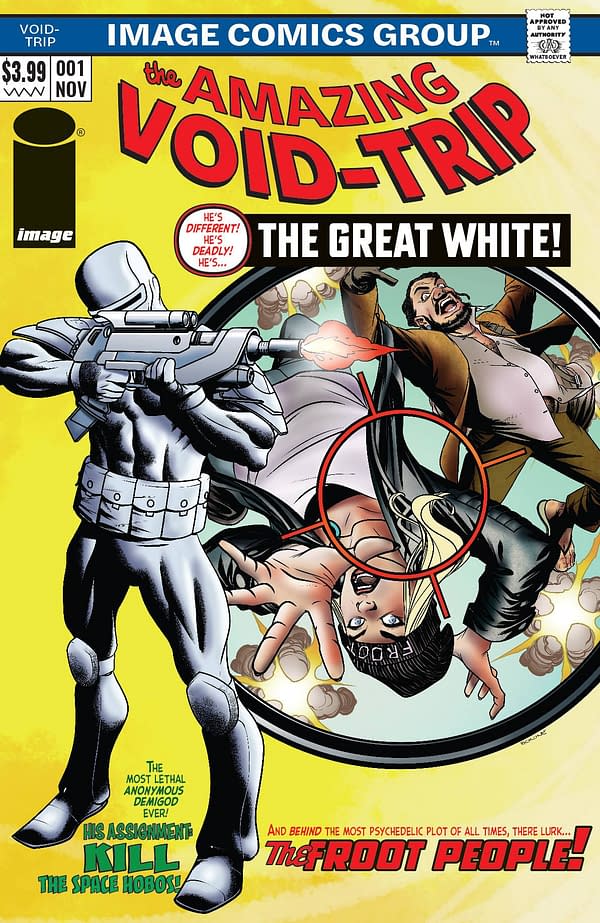 Mike McKone's cover is for Unknown Comics… and has a certain Amazing Spider-Man Punisher appearance in mind, it seems.
Caspar Wijngaard has also done cojoining cover variants for both Void Trip #1 and Paradiso #1, calling them the "White Noise" variant.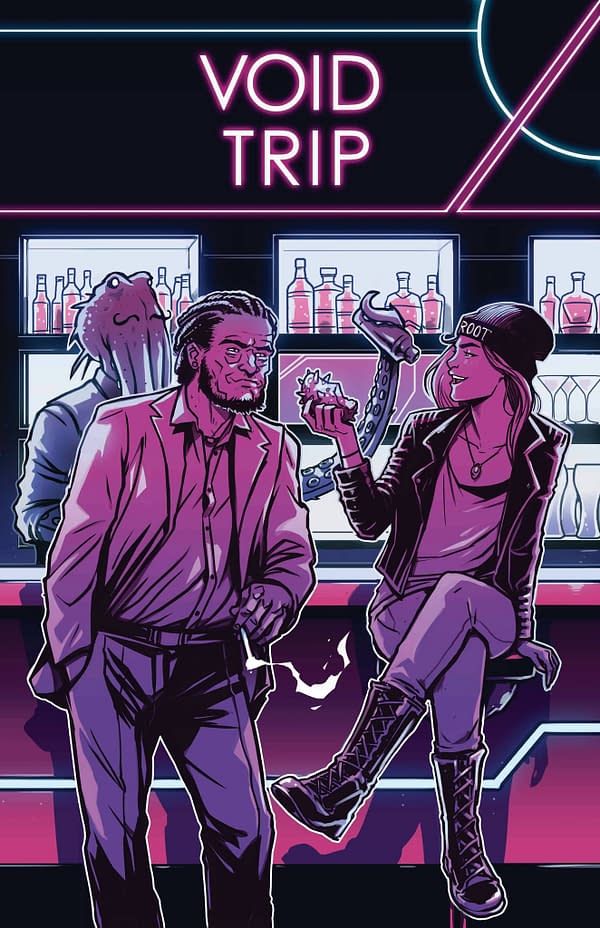 You can get Void Trip #1, Void Trip #1 signed, Paradiso #1, Paradiso #1 signed, a set of both and a set of both, signed.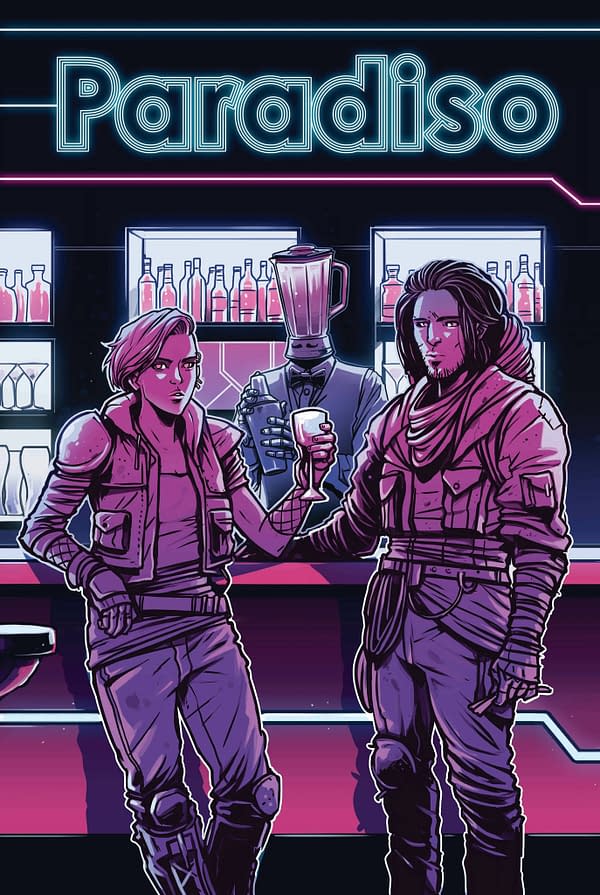 And to save the signing money you could also turn up in person at Forbidden Planet London, on the 22nd November release date for Void Trip #1 and on December the 6th for Paradiso #1.
And on December 16th they are doing a joint launch for the White Noise variant of Void Trip #1 and Paradiso #1 at Big Bang Comics, and there will be a signing, portfolio reviews, as well as a party at Big Bang Comics.
Here are the solicits.
VOID TRIP #1 (OF 5)
(W) Ryan O'Sullivan (A/CA) Plaid Klaus
From writer RYAN O'SULLIVAN (Turncoat, The Evil Within, Warhammer 40,000) and illustrator PLAID KLAUS (Turncoat), comes the story of Ana and Gabe, the last two humans left alive in the galaxy. They're low on fuel, they're low on food, and they're low on psychedelic space froot, but they're still determined to make it to the promised land: hippy-paradise, super-planet Euphoria. This is the story of their journey, the friends and enemies they made along the way, and how the universe responded to those who dared to live freely within it.
"Beautiful, drugged, and hilarious sci-fi from an alternate universe where the only Captain America anyone cares about is the one in Easy Rider."-KIERON GILLENIn Shops: Nov 22, 2017
SRP: $3.99
PARADISO #1
(W) Ram V. (A/CA) Dev Pramanik, Dearbhla Kelly
The Midnight Event forever changed the world. Now, centuries later, Jack Kryznan arrives on the outskirts of Paradiso City, haunted by fragments of childhood memories and in possession of a mysterious device-one with the power to change the destiny of this living breathing metropolis, the people who dwell within, and the guardians who strive for and against it.In Shops: Dec 06, 2017
SRP: $3.99
Enjoyed this article? Share it!