At the end of Thanos #16, we saw the Silver Surfer of the future confronting the Thanos of the future – and the present – holding Mjolnir. It seems to be a thing of late, Vision in the movie, Hydra Captain America, everyone seems to be worthy these days.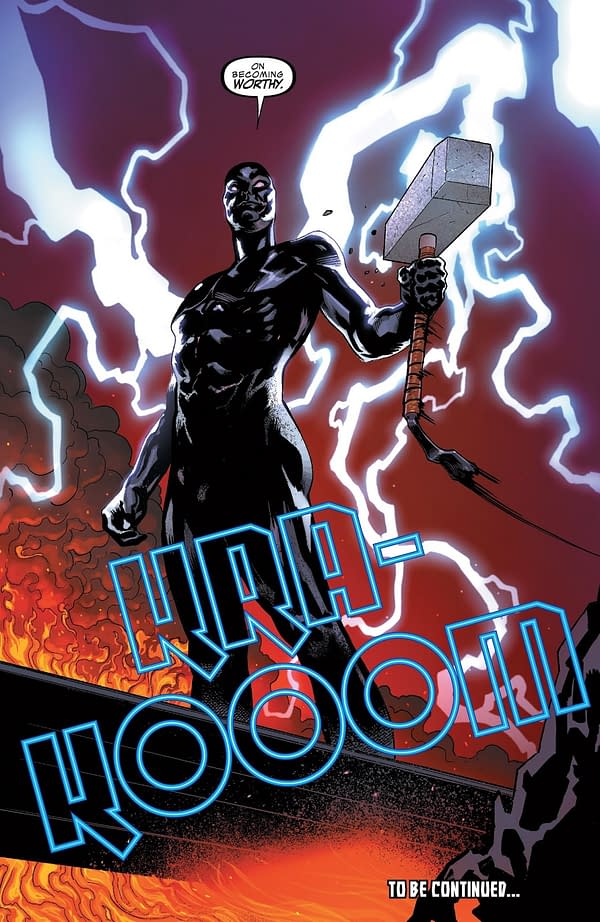 The hammer of Thor is one of the most powerful weapons in the Marvel Universe and it makes Thor nigh-invulnerable. Of course, that's just 'nigh' and in Thanos #17, out today, both Thanoses exploit that flaw.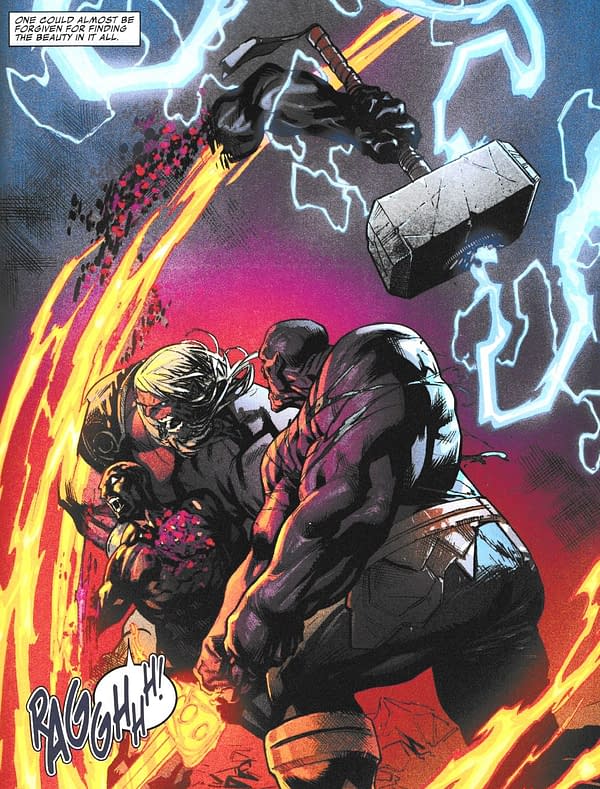 Written by Donny Cates there. While over in Doctor Strange: Damnation #3, in which Thor has been Ghost Rider-ised, Dony Cates writes someone else having a go…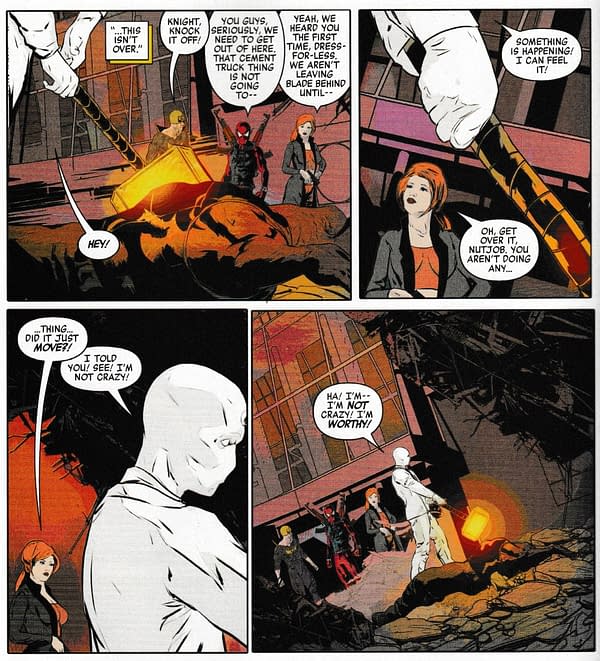 Moon Knight? He's so crazy it just might work. However in Thor #705, not written by Donny Cates, we see a fate for Mjolnir at the hands of that might deny the future Silver Surfer…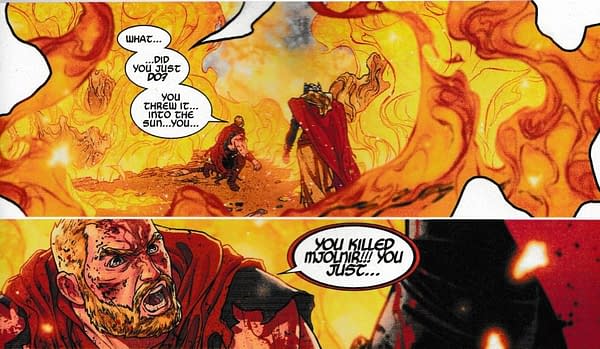 In the upcoming Thor #1 we see Thor Odinson back in the helm with a new golden hammer. Looks like he won't be getting Mjolnir back any time soon. As for him getting the potential to take the helm back… could no one have called Cecilia Reyes over in X-Men Gold?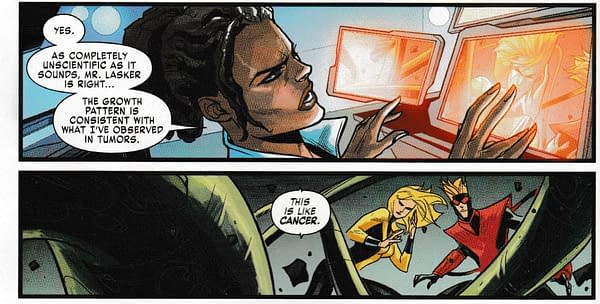 …just does have a particular set of skills.
THANOS #17
(W) Donny Cates (A/CA) Geoff Shaw
THANOS WINS Part 5
•  THE SURFER STRIKES! Thanos and his future self take on the most powerful opposition to his reign left in the universe –  Norrin Radd.
•  Can even two Thanoses crack his Cosmic Shell?
Parental Advisory In Shops: Mar 21, 2018
SRP: $3.99
DOCTOR STRANGE DAMNATION #3
MARVEL COMICS
(W) Donny Cates, Nick Spencer (A) Szymon Kudranski (CA) Rod Reis
In Shops: Mar 21, 2018
SRP: $3.99
MIGHTY THOR #705 LEG
(W) Jason Aaron (A/CA) Russell Dauterman
THE DEATH OF THE MIGHTY THOR Part 6
The epic showdown years in the making finally explodes across the heavens. Thor battles the unstoppable Mangog, with the fate of all Asgardia hanging in the balance. Is Thor willing to pay the ultimate price in order to save the gods? The tragic and heroic story of Jane Foster finally reaches its heart-rending zenith. You knew it was coming. The Death of Thor is here at last.
Rated T+In Shops: Mar 21, 2018
X-MEN GOLD #24 LEG
(W) Marc Guggenheim (A) Thony Silas (CA) David Nakayama
CRUEL AND UNUSUAL Part 2
•  The NEW X-MEN GOLD are doing their best to protect people from the likes of The Shredded Man and other baddies…
•  …but pretty soon a threat bigger than they can imagine will be on their doorstep.
•  Something has survived the Negative Zone, and it wants revenge.
Rated T+In Shops: Mar 21, 2018
Enjoyed this article? Share it!