Posted in: Comics | Tagged: Comics, entertainment, Raul Allen, robert venditti, valiant, Wrath of the Eternal Warrior
---
Wrath Of The Eternal Warrior Lives Up To Its Name
Wrath of the Eternal Warrior lives up to its name in issue #10. The conclusion of the four part Labyrinth story by Robert Venditti and Raul Allen deals with two immortals living two very different lives. Gilad Anni-Padda has lived, loved and died in battles to protect the world. The Dying One has spent his life making things better for himself and now he looks to Gilad to solve why the Eternal Warrior keeps coming back in the same body while the Dying One takes a new body every time.
The whole Labyrinth is a science experiment to test Gilad's powers and try to figure out why he's different. He's being killed over and over again so they can study it. But now he has the upper hand and is tearing through the labyrinth and head for his captor.
This series looks at a lot of the down sides to being immortal. The loss of those you love which is a pretty common them in stories of immortality. But also what happens if you are in a situation where you just keep dying over and over and over again. And if you don't come back as the same person, how do you deal with that financially, etc. It's a really well thought out look at the topic of immortality… but it's also a blood, action packed adventure that seems to be setting up the next storyline as well. This issue focuses on the actual wrath of the Eternal Warrior.
Issue #10 wraps things up nicely and gives us a tease ending that means we're not done with someone who has been around Gilad a lot longer than he realized… and The Eternal Warrior has a very strange request of X-O Manowar.
The issue goes on sale Wednesday.
---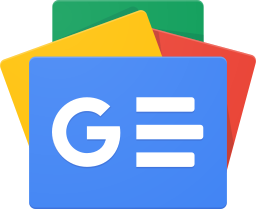 Stay up-to-date and support the site by following Bleeding Cool on Google News today!