We got the writer commentary from David Avallone for the recently released Altered States: Doc Savage. Normally we run them in one piece but because of the detail and the number of pages we have to show, we are going to do it in two parts this time. Here is the second part.
I haven't mentioned Dave Acosta's art yet. Dave is fantastic, and a joy to work with. I couldn't be happier with his work on the book. I love his costume choices for the Five and his gorgeous, tough Pat Savage.
I have her kind of take charge here. I don't know what the precedent is for who's in command when Doc is out of it… but it seemed natural. The Five are all talented screwballs but they're not "leaders" particularly.
Page 8: The top two panels are all Dave Acosta. The split panel, and the triptych of faces were his idea, and I think they're great. I think panel two is a reference (intentional or subconscious) to some of the promo art from the 1970s Hulk TV show. Page 9: Radar won't be invented for another six years… but Doc is always ahead of the curve. In 1934 there was a lot of research going on around the world into pre-radar technologies, so this isn't such a giant stretch.
Page 10: Dave Acosta complained he had to watch a terrible movie called "Clash of the Cavemen" to get visual reference for Cro-Magnon and Neanderthal characters. I'm very sorry, Dave.
Page 11: A better man (like Anthony Burgess) might have written some kind of "Neanderthal language" for these characters but I couldn't bring myself to make the letterer add caveman chatter. So Primitive Doc is all action, no talk.
Page 12: The Crime College has some defenses built in. Doc is always prepared.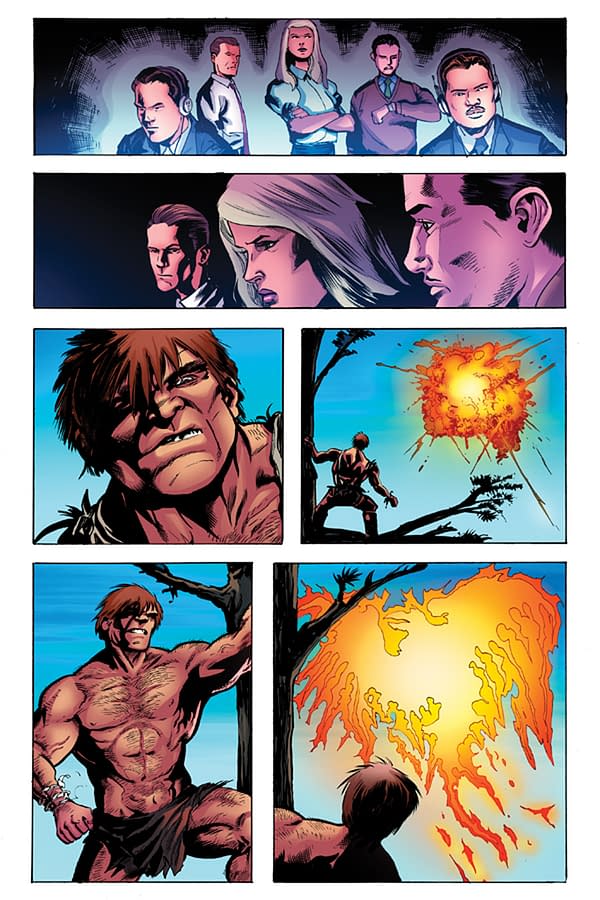 Page 13: The cloud/phoenix thing is meant to show the primitive impulse to turn unexplained phenomena into magic and mystery.
Page 14: Doc's men break out the World War One surplus gas masks.
I wanted to have some prehistoric lizards in here… but even Primitive Doc knows that dinosaurs and Cro-Magnon man didn't overlap. So these three things are "Megalania", a man-sized lizard that co-existed with Man for a few thousand years. Of course, they were only found in Australia (not New York), but it's still more "accurate" than dragging in a T Rex or three.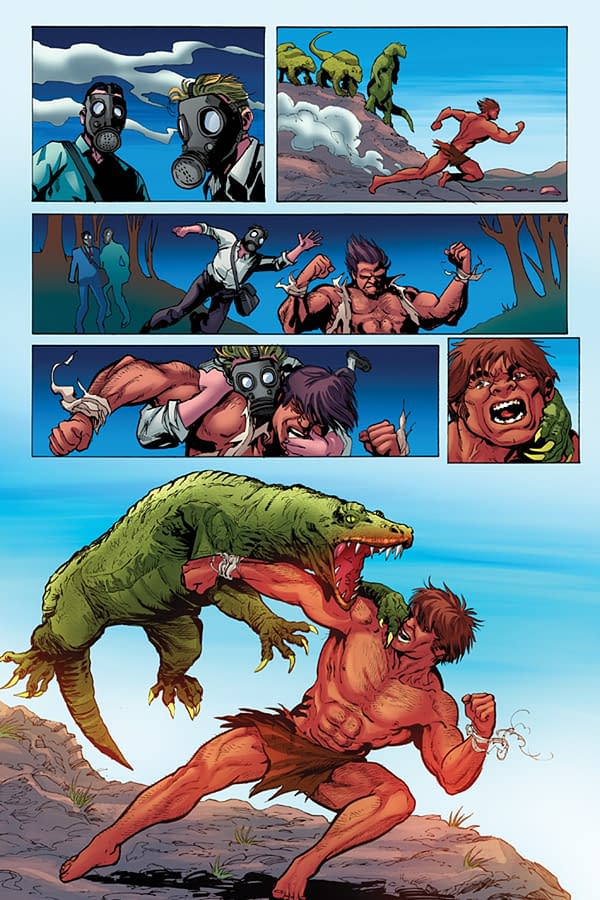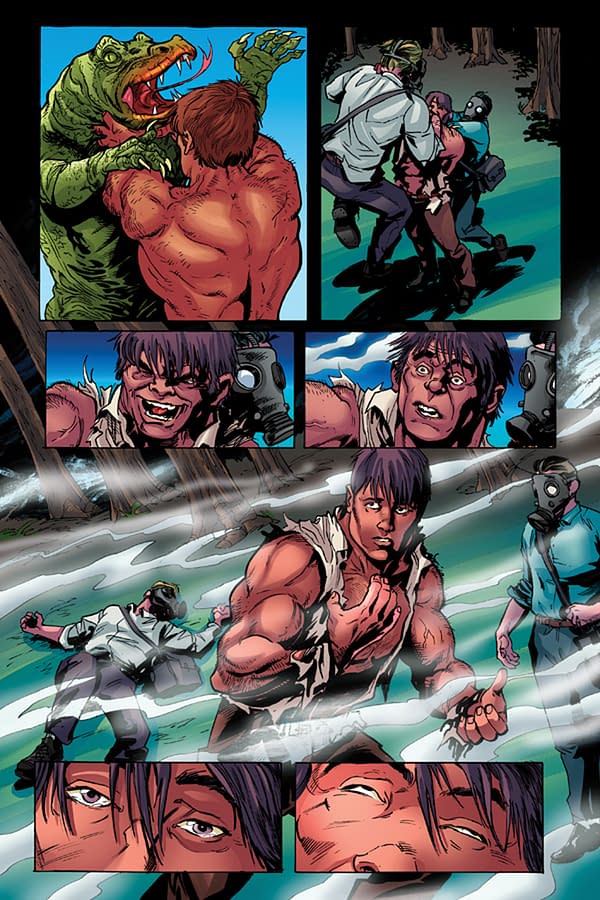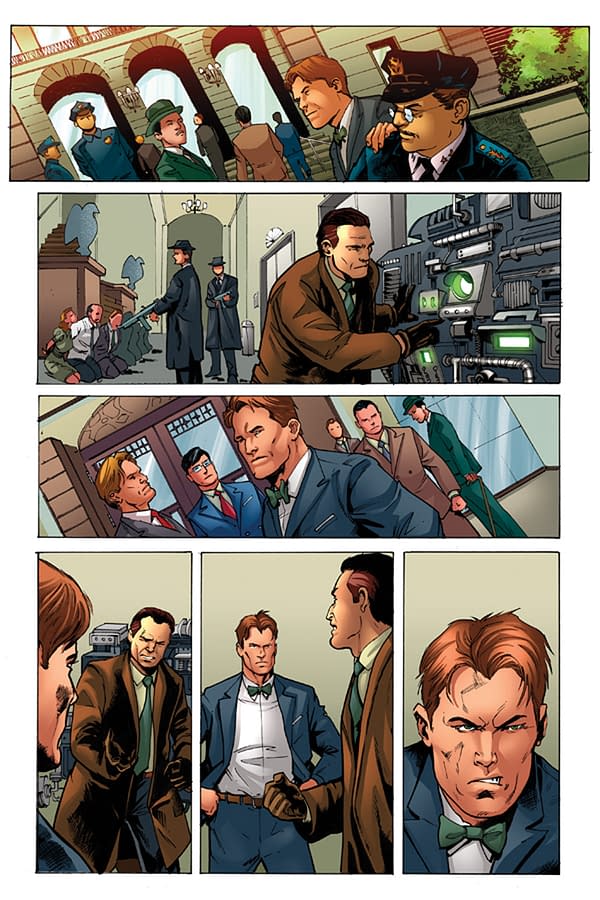 Page 20: John Sunlight is the closest thing Doc ever had to an Arch Enemy, so I bring him in for the Epilogue. I thought it would help the scene if it was someone Doc had a long-standing enmity with, and not just a random villain.
Page 21:. We end on a dark note, and unanswered questions. Is this what happens when you open Pandora's Box? Has Doc been permanently changed?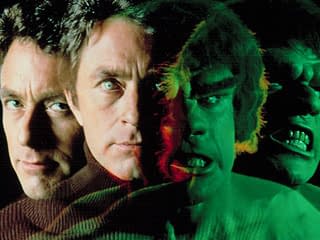 In some ways this is well-trod ground (Doctor Hyde, the Hulk, et al.) but it was interesting to subject a paragon of goodness to this treatment. I was pleased they let me go with the unhappy (or at best, ambiguous) ending.
Enjoyed this article? Share it!