Well, it was bound to happen sooner or later, but it appears Bandai Namco has revealed the main villain for SoulCalibur VI. Over the weekend the company dropped a fresh character reveal trailer, this time for someone completely new to the series as Azwel joins the fight. Unlike a lot of the characters in the game, this one appears to be super OP, which is why we're guessing he'll end up being the boss of this chapter. Calling himself "the leader of humanity", Azwel wields what appears to be a pair of gauntlets called Palindrome which creates weapons from thin air.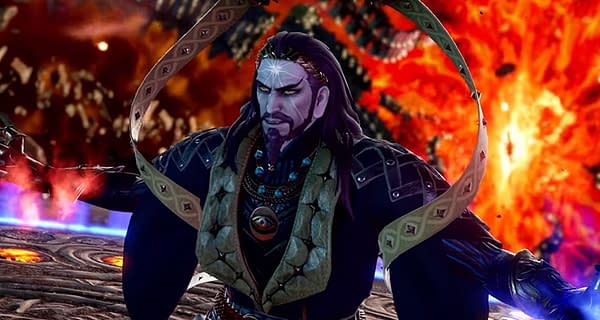 Looking at how the weapons are colored (because this series obsesses over red and blue), we're guessing he draws his power from both the SoulCalibur and the SoulEdge to create his phantom blades. As far as bosses go, at least this one looks like he has a bit of personality and isn't just some random god character hovering above everything waiting to be defeated. It's also kinda nice to have what is essentially an all-in-one character back in the series, like Charade or Edge Master, where you can construct what you need to get the job done in SoulCalibur VI.
Enjoyed this article? Share it!