Battlefield V Chapter 2 "Lightning Strikes" Goes Live Tomorrow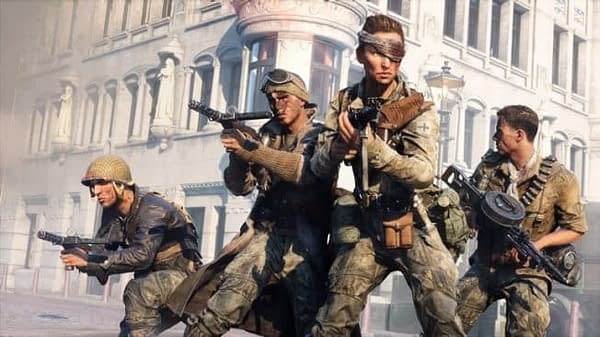 The second chapter of Battlefield V's Tides of War begins tomorrow, January 15, 2019 with the Chapter 2: Lightning Strikes content update. In case you're wondering about paying for the DLC, all Tides of War content comes to Battlefield V players free of charge.
Chapter 2 brings new multiplayer modes, new vehicles, new weapons, a new Grand Operation, and even the ability to play the campaign in co-op. The first event to start off Lightning Strikes is Squad Conquest, a tighter, more intense version of Conquest which enables more tactical gameplay between two teams of 16 players on the Arras, Rotterdam, and Hamada maps.
Launching with Squad Conquest are four new weapons which can be unlocked by completing weekly challenges:
Zk-383 SMG (Medic class)
Modele 1944 semi-automatic rifle (Assault class)
M1922 MMG (Support class)
Mk. III bolt-action rifle (Recon class)
Late next month, a new Grand Operation will deploy as part of Chapter 2's content rollout schedule. The Battle of Hannult is set in the French and Belgian countryside. In Hannult, players will give it their all in Airborne, Breakthrough, Rush mode. The Battle of Hannult is the first time Rush mode is available in a Grand Operation, so do be sure to check that out. As part of the ongoing player feedback changes DICE is making to Battlefield V, the Time to Death and Death Experience fixes have been updated, and will hopefully be fixed better than previous attempts.
Also coming in February is the first Combined Arms endeavor, which will have players attempt a surgical strike on a single objective in eight missions.
Players can also look forward to the return of Rush mode for a limited time in March. In Rush mode, the objective depends on whether you're on the attacking or defending side. The mode will be available on the Twisted Steel, Narvik, and Devastation maps.
You can find out more about what's coming in Battlefield V Tides of War Chapter 2 here. The Lightning Strikes trailer is below.