Bleeding Cool's Best in Gaming 2018: Best VR Game
In most VR games, it's almost a foregone conclusion that you're getting a workout. But Beat Saber lets you pretend to do it as a Jedi. All kidding aside, sorta, this is one of the few VR games we tried all year that helped us lose some weight, practice our swordsmanship, find the rhythm all at the same time. Even I as someone who can play the drums in real life found this game to be a masterclass challenge in timing, pacing, hand-eye coordination, and endurance, as you're swinging your arms to keep the beat going and breaking objects in your path as you go.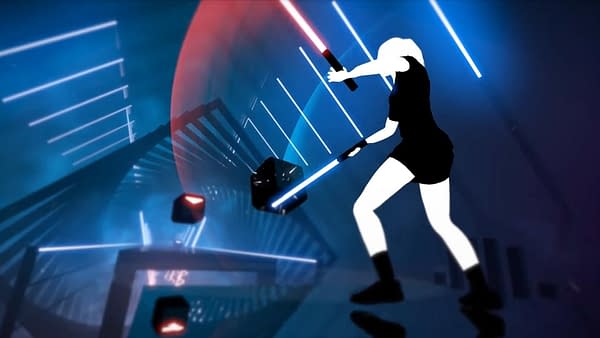 There are a lot of VR games where after an hour or so, you're ready to put the headset down and take a breather to go do other things. This is one of the few titles that made us play it for so long, we didn't realize it was 3am when we decided to take a break. When a game captivates you for that long, it's definitely worthy of some praise and attention. Hyperbolic Games hit one out of the park with Beat Saber, and we look forward to seeing what they create next.
2nd: Gunheart
3rd: Brass Tactics
The winners of these awards were voted on by the gaming staff of Bleeding Cool.