 Welcome to This Day in Pop Culture History, a daily look at important events, birthdays, and other oddities in pop culture! History is important, and we aim to educate here at Bleeding Cool, so without further ado, here are some things that have happened on March 1:
1872- Yellowstone Park is made the first National Park.
1932- The Lindbergh Baby is kidnapped.
1936- Construction on the Hoover Dam is completed.
1941- Captain America makes his first appearance. Cover dated March 1941. Today in gaming, in the UK we got Super Mario 64 and Pilotwings 64 (1997), Need For Speed: High Stakes in the US (1999), South Park Rally (2000), Star Wars: Republic Commando (2005). All of these games hold a special place in my heart, what about yours Maddie Ricchiuto?
Super Mario 64, now that is a game a lot of us have fond memories of. As for Pilotwings 64, Need for Speed, and South Park Rally – everyone likes a racing or pilot sim.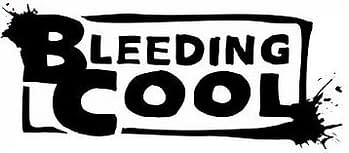 Today in Bleeding Cool history, in 2012 Rich Johnston reported on "The Meth Collection" of comic books.
Today's Birthdays include Roger Daltrey musician (1944), Dirk Benedict actor (1945), Alan Thicke actor (1947), Ron Howard actor (1954), Zack Snyder director (1966), Javier Bardem actor (1969), Jensen Ackles actor (1978), Lupita Nyong'o actress (1983), Ettore Ewen "Big E" professional wrestler (1986)
Also join us in remembering the great Archie Goodwin, who died on this day in 1998. How about some Cap to close out today?