 Welcome to This Day in Pop Culture History, a daily look at important events, birthdays, and other oddities in pop culture! History is important, and we aim to educate here at Bleeding Cool, so without further ado, here are some things that have happened on March 20, the 79th day of the year:
1897- The Yellow Kid by Richard Felton Outcault is released.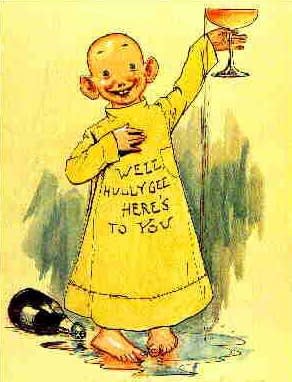 1907- Typhoid Mary is arrested after causing 53 cases of the disease while working as a cook.
1969- John Lennon marries Yoko Ono.
Today in gaming we saw the release of Castlevania: Symphony of the Night in Japan (1997), Tekken 3 (1997), Yu-Gi-Oh! Forbidden Memories (2002), Elder Scrolls IV: Oblivion (2006), and Resident Evil: Operation Raccoon City.
Tekken 3, oh wow that game is so old now. I cannot believe that was 20 years ago.

Oblivion… I've probably wasted a solid month of my life to that game.
Today in Pro Wrestling history, Wrestlemania 10 takes place from Madison Square Garden in New York City. Highlights include Owen Hart vs Bret Hart, Yokozuna defending the then WWF Title against both Lex Luger and Bret Hart, and in one of the all-time great matches, Shawn Michaels vs Razor Ramon in a ladder match for the Intercontinental Title.
Today in Bleeding Cool history, in 2015 Rich Johnston reported on the sale of Marvel and DC digital codes being sold on eBay. Now, they don't even do them anymore!

Today's Birthdays include Jack Barry game show host (1918), Carl Reiner actor/comedian (1922), Fred Rogers television host (1928), Lois Lowry author (1937), Pat Riley basketball coach (1945), Bobby Orr hockey player (1948), William Hurt actor (1950), Louis Sachar author (1954), Spike Lee director (1957), Holly Hunter actress (1958), Steve "Sting" Borden professional wrestler (1959), Ruby Rose actress/DJ/model (1986)
Happy Extraterrestrial Abduction Day!

Lets end today with the late, great Fred Rogers.
https://www.youtube.com/watch?v=yXEuEUQIP3Q
https://www.youtube.com/watch?v=87T-1MvquNE