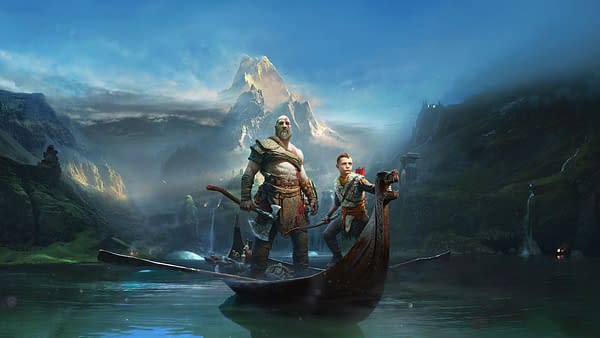 Devcom, the developer centric pre-show to Gamescom, has announced that God of War director Cory Barlog will be featured as a keynote speaker at this year's conference. Devcom 2018 will take place in Cologne on August 19th and 20th. Cory Barlog is SIE Santa Monica Studio's Creative Director and was recently awarded a BAFTA Award for the latest God of War.
Barlog is slated to give a "very personal insight into the development" of the studio's latest game in an "emotional, rousing and motivating speech."
Barlog will be joined by industry veteran Thomas Lee, who is an expert in the fields of strategic partnerships and global business development. Lee's professional credits include Gamepot, Nexon America, EA and Square Enix, among others. Vlad Micu, CMG Conferences will also be on hand as another speaker. Micu is described as an "experienced gaming evangelist with a strong network, who is specialized in business development and marketing consulting.
Developers who want to expand their own network will have the opportunity to do so on August 21st. At Pitch & Match @ gamescom they can network with publishers and convince with their projects in short meetings. The third edition of the successful event will take place from 5 p.m. in the gamescom beer garden. In the past years Bandai Namco, Daedalic, Koch Media / Deep Silver, Square Enix or Ubisoft Blue Byte were represented at the event. More information is available here.
Enjoyed this article? Share it!