"DOOM Eternal" Receives An Unsurprising M-Rating
Every game that hits the market goes through the ESRB system, even the bloodiest and gore-filled adventures like DOOM Eternal. A lot of people already predicted the game was going to be getting looked at with an extra-fine microscope this time around. And to no one's surprise, it got the exact rating we all thought it would get.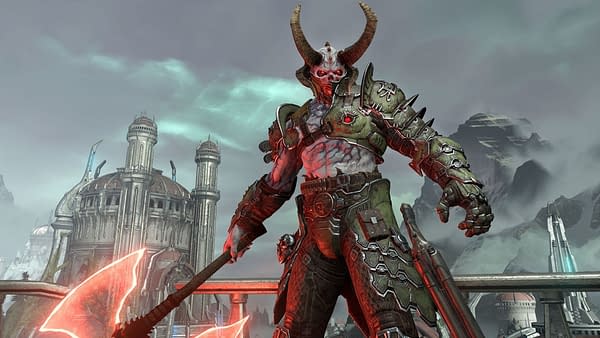 Bethesda Softworks made the announcement on the game's official Twitter account, letting fans know the game received an M-Rating from the ESRB.
https://twitter.com/DOOM/status/1176179419540410372
There's really not much else beyond that, it's just very monumental in terms of ratings as it takes a LOT to earn an M-rating these days. And if anything, it's reassuring to any fans who thought Bethesda might ease up on the gore that DOOM Eternal will be as brutal as the last game. The game will launch on November 22nd for PC, PS4, Switch, and Xbox One.