Hearthstone 2019 HCT World Championships: First Elimination Rounds
Day three in Taipei, Taiwan for the Hearthstone HCT World Championships, as we now enter into the elimination rounds toward crowning a 2019 champion. Today is about getting to the Elite 8, and to do that, we have to eliminate eight. We start the day off with our first four elimination rounds.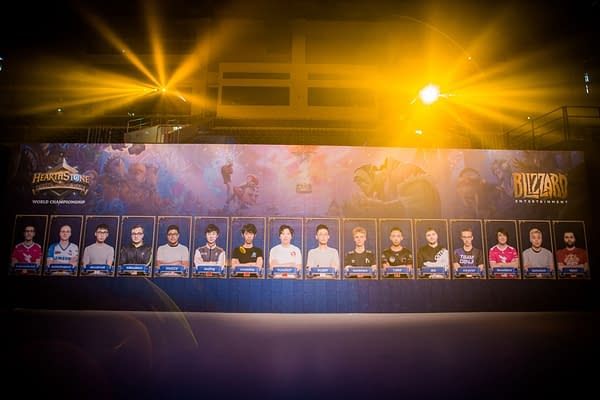 Match 1: Bloodtrail vs. XiaoT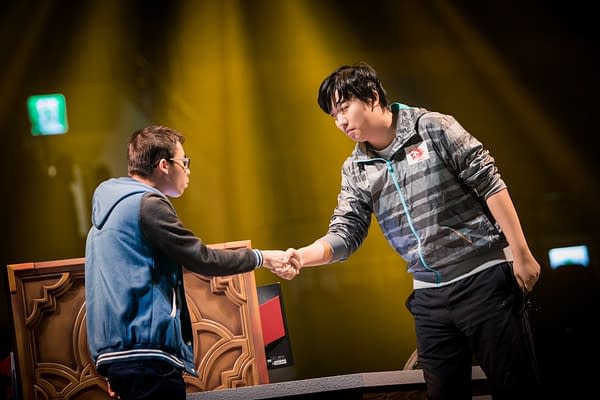 For the first game, we saw BT bringing his Rogue deck while XiaoT started with his Warlock deck. Both players started chipping away at each other and clearing off what the other brought to the table, no real advantage either way. Eventually, BT found an opening and took the win to go up 1-0. Game two showed BT going Warlock while XiaoT went with his Hunter deck. They got each other down to mid-health with BT having the creature advantage but XiaoT having the edge in health. BT held out as best he could but it wasn't enough as XiaoT took the match to make it 1-1. Game three showed both men enter with their Warlock decks, each failing to gain a win earlier. BT came in with a subtle attack plan that paid off in the end as he was able to systematically take XiaoT apart to go up 2-1.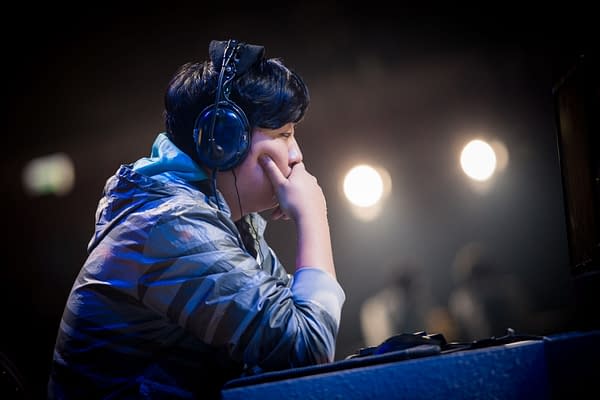 Game four saw BT going with a Hunter deck as XiaoT took on his Rogue deck. It appeared as if BT was ready to take the match, but a couple bad draws left him open for a loss, which XiaoT was happy to give him and tie the match back up 2-2. The last match saw BT take in his Hunter deck while XiaoT went back to his Warlock deck. This match seemed like a series of failed attempts for BT as his deck was just not giving him much to work with, all while XiaoT ran over him. In the end, BT conceded the match and gave XiaoT the 3-2 victory.
Winner: XiaoT (3-2)
Match 2: languagehacker vs. muzzy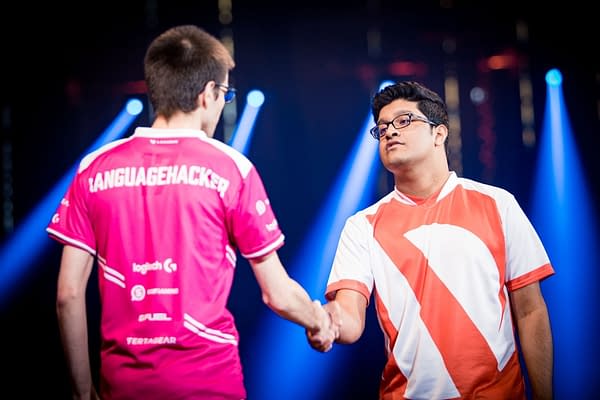 The first match started with LH bringing in a Shaman deck against muzzy's Warrior deck. This first game was one of the most sluggish experiences we've experienced all weekend, felt more like a chess match as they kept going through creatures on a broad and ticking off little health. The two pretty much burned through their decks and dragged this match out forever until LH forfeited and gave muzzy the win to go up 1-0. Game two saw LH stick with the Shaman as muzzy moved into his Warlock deck. This was the complete opposite of the last match as LH basically owned the board and took muzzy down piece by piece to tie it up 1-1.
For game three we saw LH bring out his Rogue deck while muzzy stuck with his Warlock. Muzzy put up a pretty valiant effort, but it was clear this was more LH's match to lose than his. LH ran the table and took the victory for a 2-1 lead. For game four we saw muzzy again stick with his Warlock deck as LH moved onto a Hunter deck. There was a lot of back-and-forth between the two as they slowly pushed their way to take each other down, but muzzy didn't have a ton of options in front of him while LH was given a number of choices and paths in order to get to the end. Ultimately, he was able to cut muzzy down and take the series 3-1 and moved onto the next elimination round.
Winner: languagehacker (3-1)
Match 3: Ike vs. A83650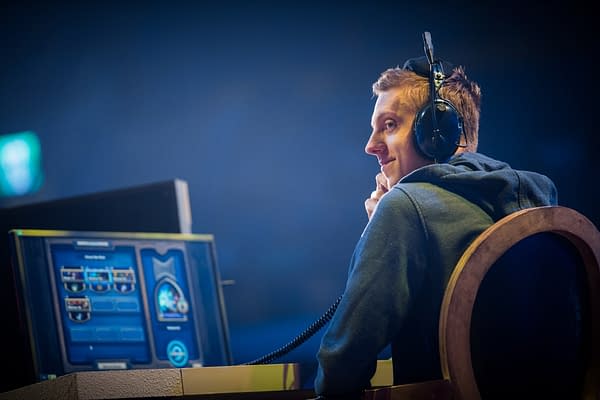 Ike took the path less traveled with his Druid deck while A83 brought in his Warlock deck. Even the commentary team knew this was going to be a miss-match from the start as Ike tried to mount an offense but couldn't come up with an answer to what A83 had to offer. A number of times he cleared the board and left Ike with nothing, to the point where there was little recourse but to watch as A83 took the victory and the 1-0 lead. For game two Ike stuck with the Druid deck as A83 moved onto his Shaman deck. A poor choice for Ike as his deck was just not that great, any plans he had to make this work were just ineffective and the match didn't even last that long as A83 put him to rest quickly for the 2-0 lead.
Game three we saw no change on the part of Ike as he went with his Druid deck again while A83 moved to his Rogue deck. This was like watching a train wreck in action as Ike stuck to his guns and never changed out, and paid the price for a deck that just could not compete against these decks using the new evil cards playing to what is becoming the new meta. A83 easily took the win and earned a clean sweep to move on.
Winner: A83650 (3-0)
Match 4: Tyler vs. Viper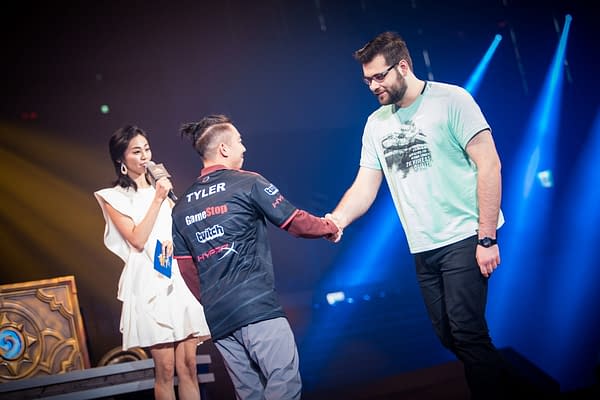 Viper came into the first game with his Mage deck while Tyler brought in his Warrior deck. Tyler looked like he had some big plans but there wasn't much he could link together while Viper was rocking one of the best hands in the game right from the start. There really wasn't a lot that Tyler could do but try to get rid of creatures and bide time looking for better cards, but it never came as Viper took the 1-0 lead. Game two saw Viper switching to a Warlock hand while Tyler decided to stay with his Warrior deck. The match started out looking like it might be much more competitive as both players were taking out chunks of health and keeping things pretty even. But at one point, Viper got the right combo of cards to directly deal 12 damage, the right amount to knock Viper out, taking the 2-0 lead in the series.
Game three showed Tyler switching it up to his Shaman deck while Viper moved onto his Rogue deck. This is the match that it appeared like Tyler had a really good shot at making a comeback with, but it was no good as Viper managed to find the answer at every turn and defuse all of the problems that would have taken him out of the match. After a couple of minutes, it was clear Tyler just didn't have the answer as Viper took him out in quick fashion and moved onto the next round with a clean sweep.
Winner: Viper (3-0)