Nerf This Design! We Review Jinx's Overwatch Premium Tees
The last set of items we so humbly received from Jinx a few weeks ago are a set of Overwatch Premium Tees featuring some of the game's characters. Now don't get me wrong, I love a good t-shirt, but these aren't exactly the standard designs you'd see from either Jinx or Blizzard, as each one is a special design for a character where you need to do a bit of a double-take. So today, we're taking a look at all six we received and giving our thoughts.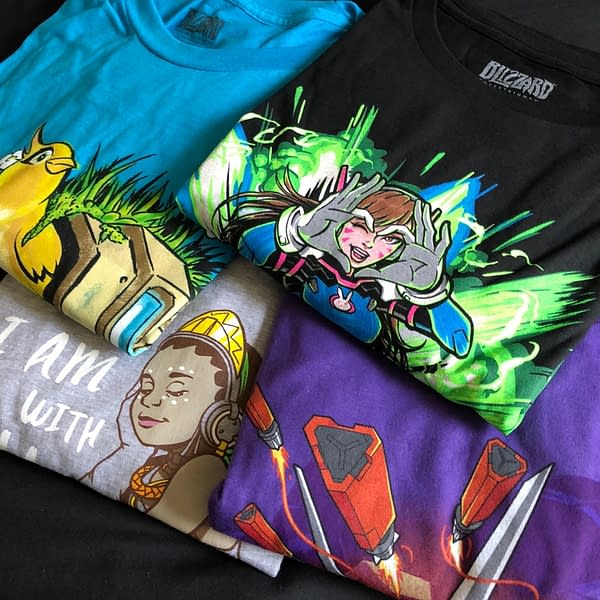 First up is a Reaper shirt, posing in his Mariachi skin with the words "From The Shadows" across the bottom in the same style. This one we absolutely adored because it uses one of the legendary skins to the best of its potential. Rather than just a picture in the skin, you got Reaper with both guns staring you down. There's a lot of detail to this one that you kinda just have to sit and stare at for a minute to get all of the joy the artist took in making this. This one was a winner for us.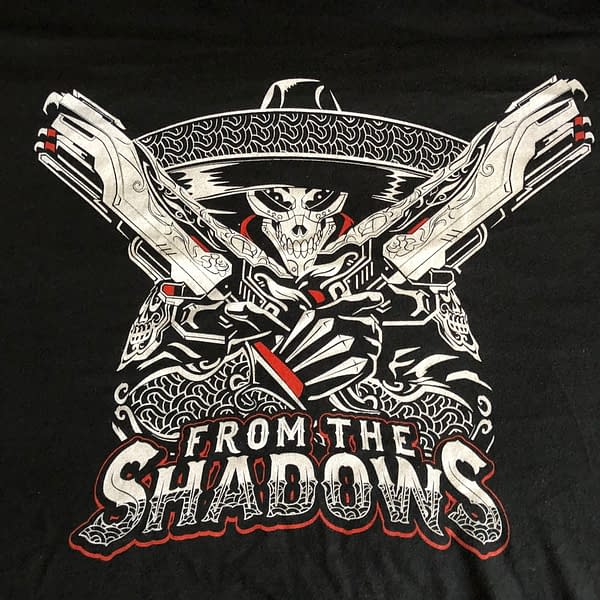 Next up, we have one for Zarya. This particular design is cool to us because you're getting a look at her back when she was an athlete for her home country of Russia, competing in the Olympics as a weightlifter. The shirt design is meant to make her out to be an icon, and does it really well. We tried finding a translation for what it says but were unsuccessful. We're pretty confident there's nothing offensive on here, but we did get some strange looks from what we would consider "proud Americans" when we wore it out around town. This one is just okay in our books, but it does make Zarya look even more like a badass than she already was.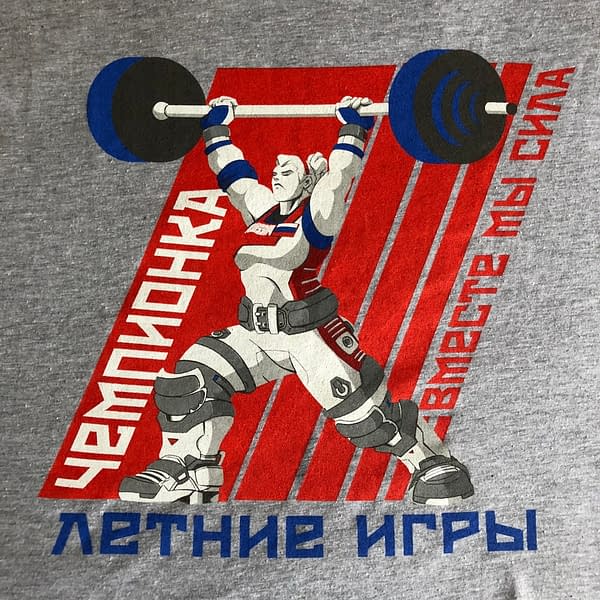 The next shirt is a Pharah design, featuring her in her legendary Mechaqueen skin, firing off all her rockets as "Death Rains From Above!" We actually had someone come up and ask us if it was a Transformers shirt, which got a laugh out of us for a moment. This is a really cool one, I'd say it's probably third best of the bunch with the purple background added to the effect of the rockets going off. Very well done!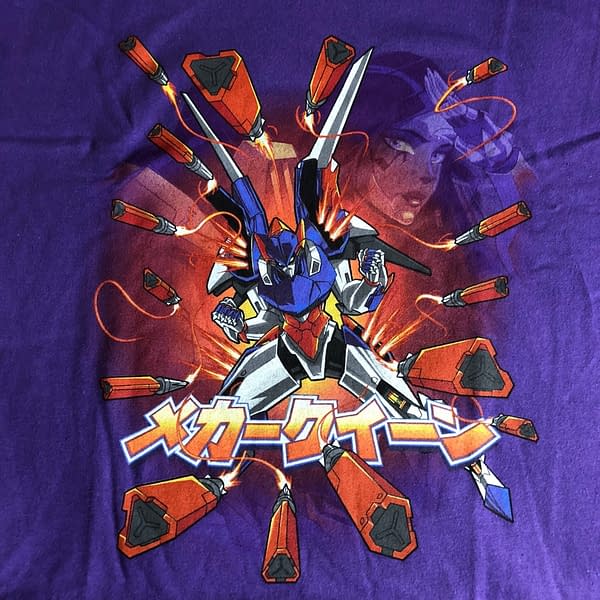 A bit of a heartfelt shirt as we get Orisa. The shirt is pretty simple and cute as we see Efi Oladele sitting on top of the Numbani defense robot, looking down at the creations she was able to salvage and turn into a protector. I like the design, but they needed to choose a better color than gray as the background. I get why they did it, to have Orisa blend into the background, but it feels like she's missing in the foreground. Well done, but we feel like it could have been better.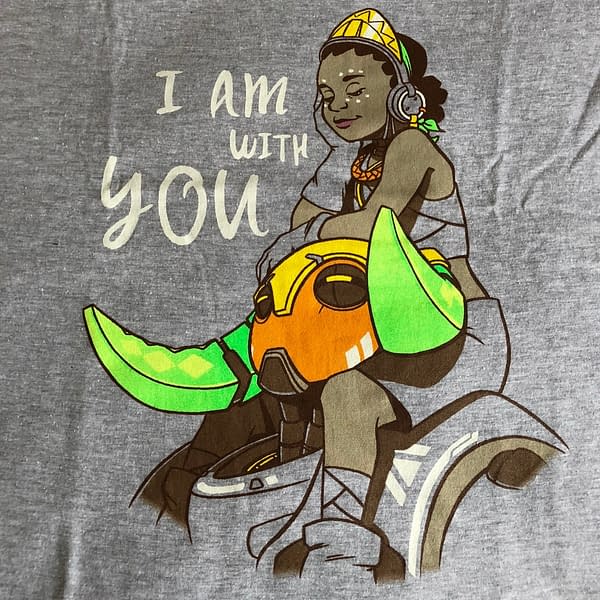 Bastion gets his own cool shirt as we see him with a home for his pet bird, Ganymede. Along with the words "Beep Boop Beeep" as if to say hello to you. While the design of this is pretty solid, this one feels awkward to us. I can't quite pin it down, but I believe the color choice for the shirt has a lot to do with the reason why it just doesn't work for us as well. That's not to say it's a bad shirt, we're just not into it as much as some of the others.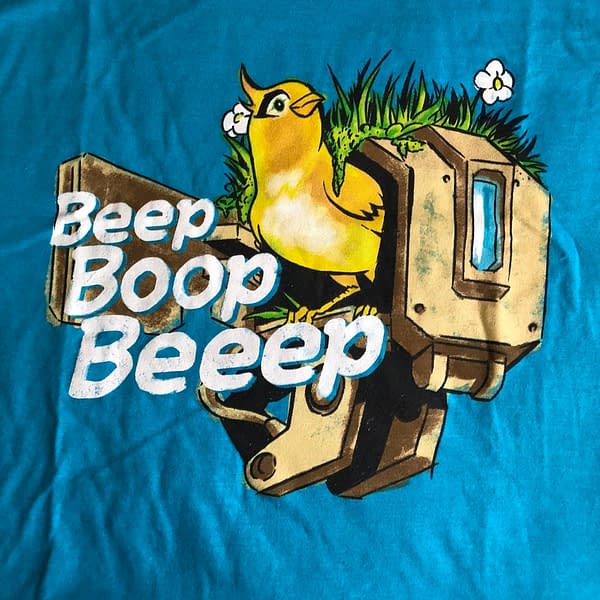 Finally, the last shirt on the list is D.Va. This one is probably the best of the bunch in our eyes as we get her flying toward the sky from an explosion, most likely her blowing up her MEKA. It makes her look like a superhero along with the cutesy bit of giving a heart symbol with her hands. It fits well with a black background, which makes the colors pop even bigger than if they were on any other color. With all that said, all of these shirts are currently going for $20 on Jinx's Overwatch shop.