Posted in: Games, Mobile Games, Octopath Traveler, Square Enix | Tagged: NieR:Automata, Octopath Traveler, Octopath Traveler: Champions of the Continent, Square Enix
---
NieR:Automata Comes To Octopath Traveler: Champions Of The Continent
Octopath Traveler: Champions Of The Continent launches a brand new event as the characters of NieR:Automata join the game.
---
Square Enix has launched a brand new crossover event in Octopath Traveler: Champions Of The Continent, as NieR:Automata makes its way into the game. Players will be able to experience having three of the game's main characters appear in the mix as you'll be able to interact with 2B, A2, and 9S. Each of them coming with their own strengths for you to make use of in combat, and each one different than the other two as to make it a little more challenging when picking and choosing people to strategize with. We have the finer details of everything you can expect in the crossover as it is now live and will be active for the next couple of weeks.

The Android Trio – Players will have the opportunity to summon crossover-limited characters, 2B, 9S, and A2! Strengthen their party with 2B's quiet determination, the charming curiosity of 9S, and the ferocious passion of A2. Players can specifically recruit a guaranteed 5★ 9S in the crossover event's free Guide 10, available one time before April 5.
Daily Gifts & Login Bonuses – Power up the YoRHa veterans quickly with free daily login bonuses of Guidestones for 2B, 9S, or A2, as well as items such as Tasty Experience Nuts (L), Silver Guidestones, Gold Guidestones, or Rubies. Additionally, score at least 30 Rubies once per day as a gift during the event period, boosted to 100 and 50 Rubies on March 22 and April 4.
New Playable Content – Enjoy limited-time Otherworld Hunts and undertake Special Tasks to earn 9S's Guidestones, Traveler's Sacred Seals, and up to 350 Rubies.
Memoirs – Witness the arrival of a mysterious threat to Orsterra, as well as the memories of 2B, 9S, and A2 through new Memoirs. While their individual Memoirs are available permanently upon unlocking each android hero, the crossover Memoirs will only be playable until April 5.
---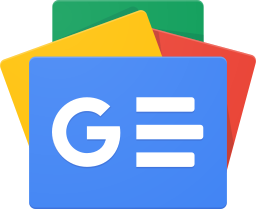 Stay up-to-date and support the site by following Bleeding Cool on Google News today!