Another interesting point to come out of a recent Q&A that Nintendo's Shigeru Miyamoto had with shareholders came from the topic of cloud-based gaming. GameIndustry.biz covered the Q&A session in which a number of different topics were broached. When they came to the topic of other forms of gaming beyond the eShop and physical purchases, Miyamoto had some positive things to say on cloud gaming.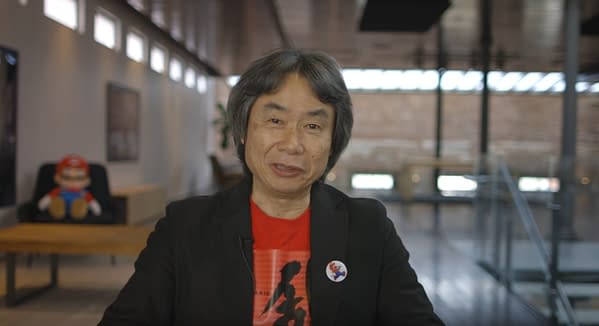 "I think that cloud gaming will become more widespread in the future, but I have no doubt that there will continue to be games that are fun because they are running locally and not on the cloud," he said.

"We believe it is important to continue to use these diverse technical environments to make unique entertainment that could only have been made by Nintendo."

"The fact that we've reached such a market means that opportunities for us are greatly expanding, so we would like to work on more and more unique projects."
We already know from reports in the past that Nintendo has the technology built into the Switch to do cloud transfers, meaning it would only take a new piece of software connecting it to the wifi for gaming purposes for people to do cloud gaming on the console. Could the positive commentary be a sign for the future that Nintendo is exploring the option for their current console? Or is this more just personal praise from one of Nintendo's higher-ups to technology? We'd love to hear your thoughts and what you'd like to see from Nintendo in terms of cloud gaming down the road in the comments section.
Enjoyed this article? Share it!